An Old Picture From Long Ago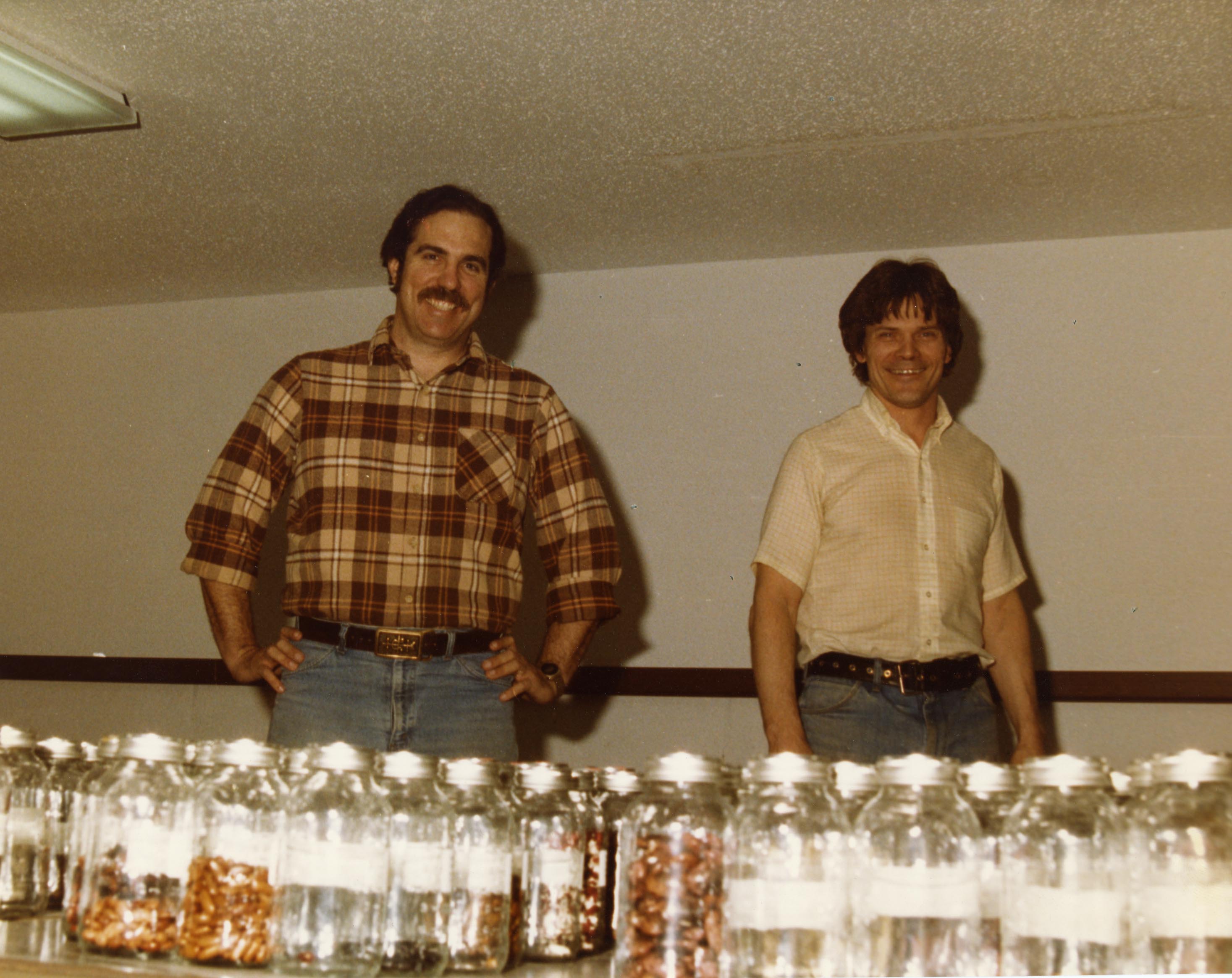 Yours truely (right) and Kent Whealy (left one of the SSE founders). I was invited by Kent and Diane Ott Whealy to their home in Princeton, Missouri (the original location of the SSE) in 1981 to help sort label and put in jars 1/3 of the Wanigan bean collection that John Withee had donated to SSE to insure the survival of the collection. The job took two weeks and it was an honor to be asked to help with the task, and a tremendous thrill to to see John Withees beautiful collection of 1,185 bean varieties. I believe this photo was taken in downtown Princeton at the community center where the Whealy's had rented space in the basement for this project.
The spring of 2011 began a bit below normal in temperature and slight bit drier than I've seen many springs. The cooler than normal temperatures continued right up to about the 10th of June. After that summer really began in ernest. Rainfall seemed ample through the rest of the summer with a bit of above normal temperatures and a dry spell in the first part of July. September and October seemed ever so slightly bit warmer than normal, but also seemed drier. All in all it was a good time to grow an nice garden.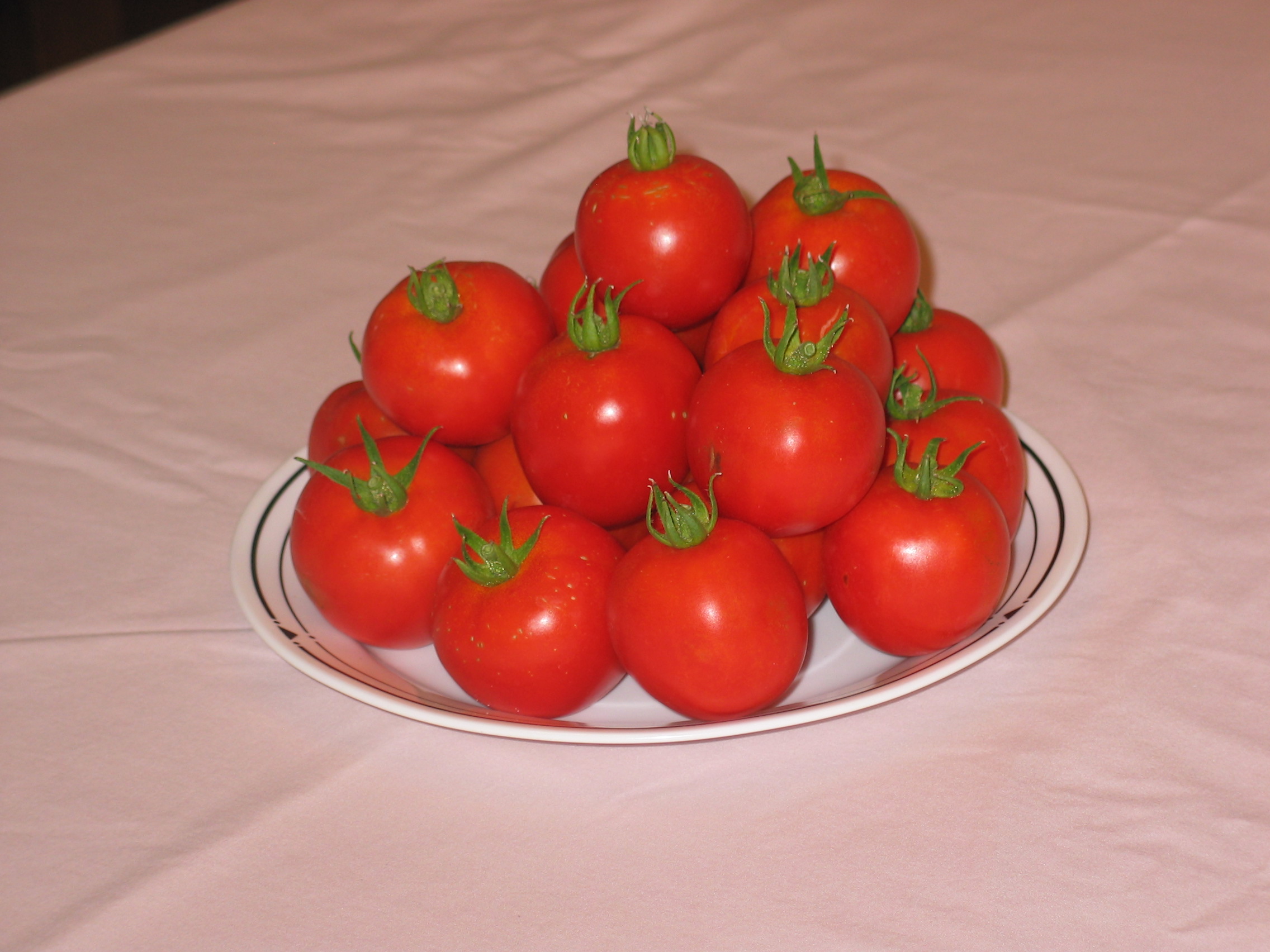 My Early Girl tomatos were just grand in 2011. What a tasty fruit. Only trouble is EG is a hybrid. So I saved seed from them to grow in 2012, and will try to select a true line version. Should be interesting and I hope it works out well.
Zinnia, California Giants for 2011 were planted July 1st. I was amazed they began blooming so soon in August, and I was even able to gather some mature seed from them before the frosts in October killed them off. I guess you would call the color of this beauty fushia. I used to grow Zinnias when I was in high school. I think Beans and Zinnias were the first plants I started saving seed from.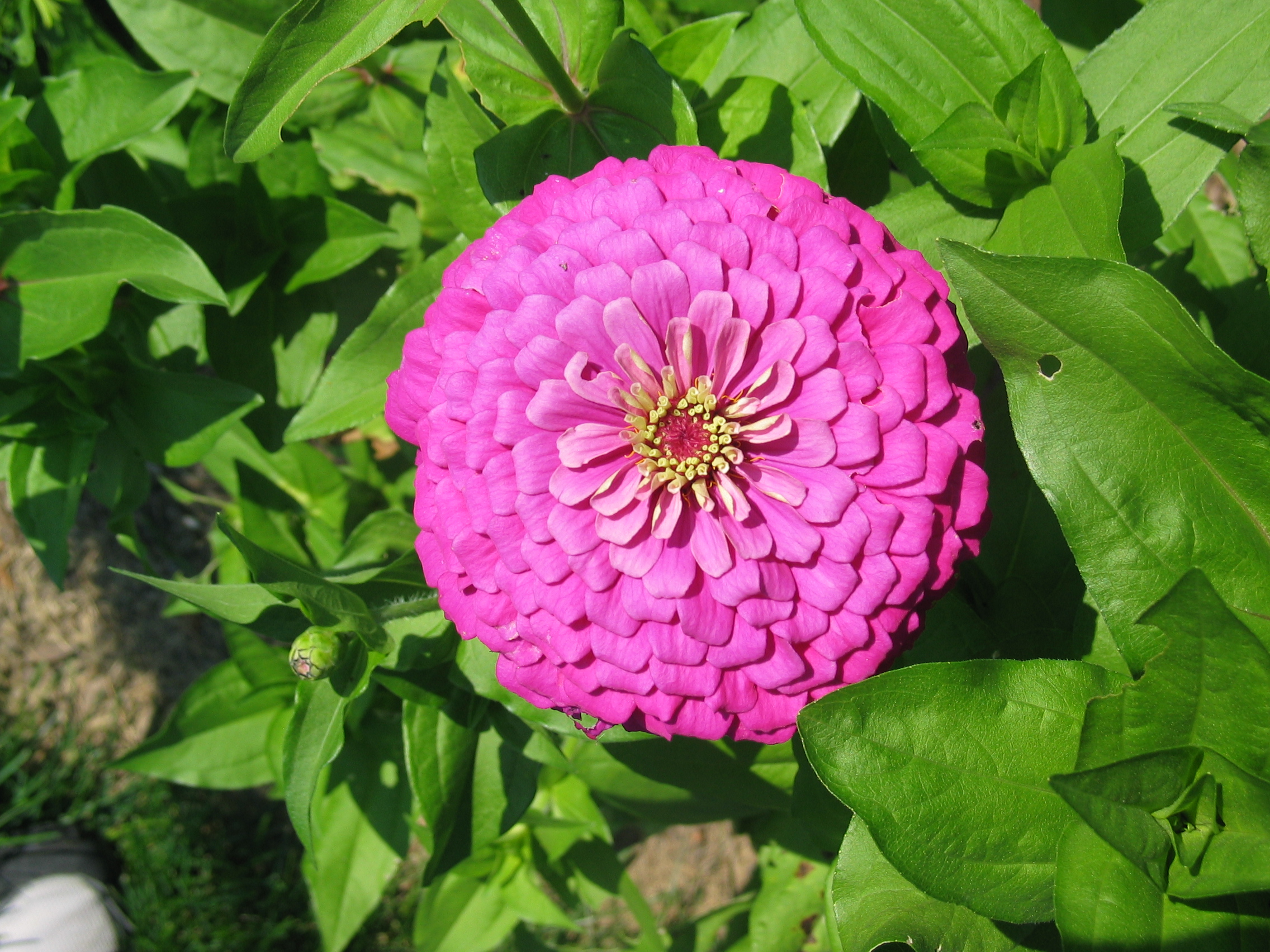 Beans in 2011 were looking pretty lovely until the Japanese beetles arrived around the third week of June. I had never seen the Japanese beetles before 2011. You can see one sitting on a blossom on this plant having his meal. They literaly came by the hundreds everyday.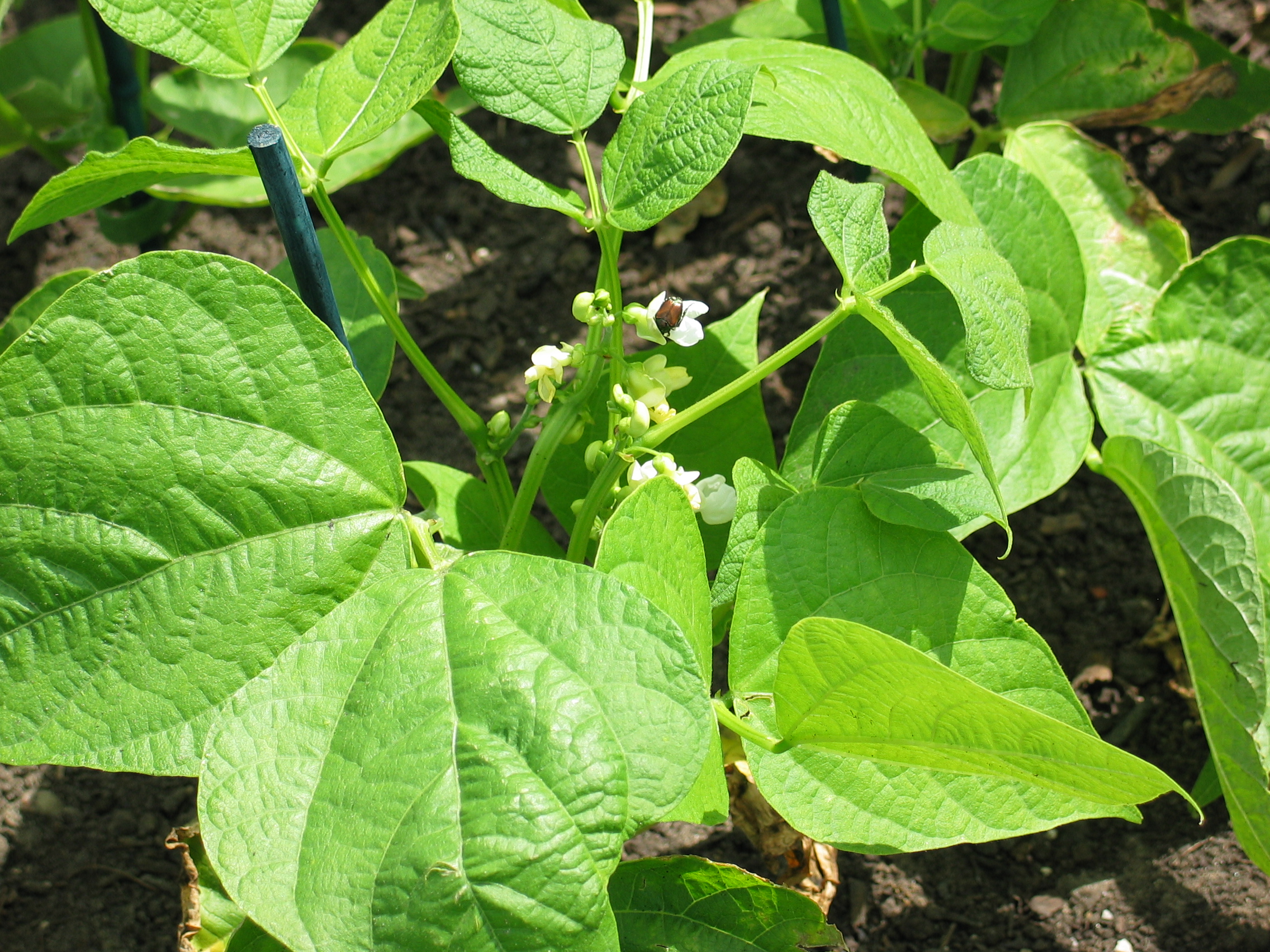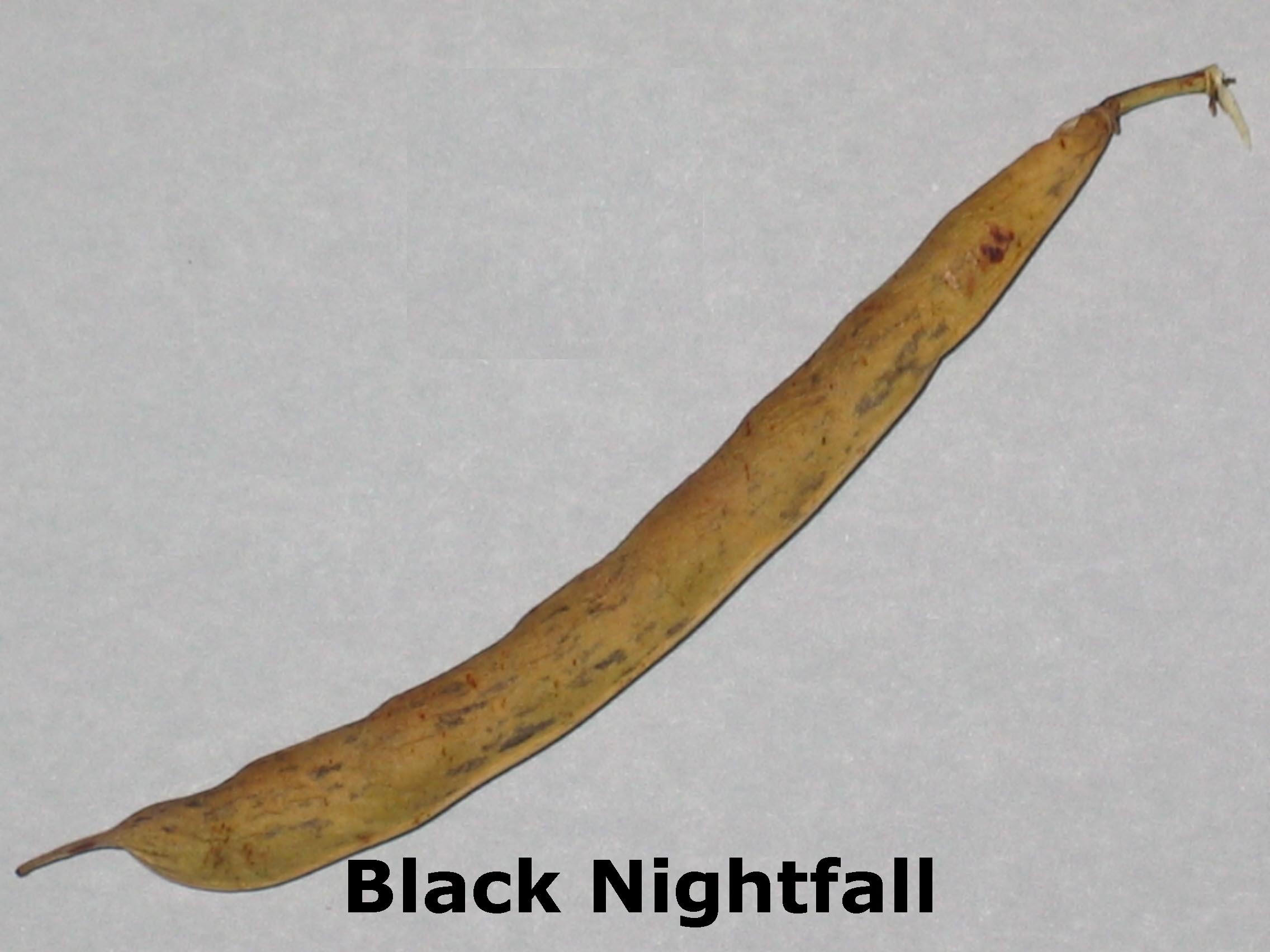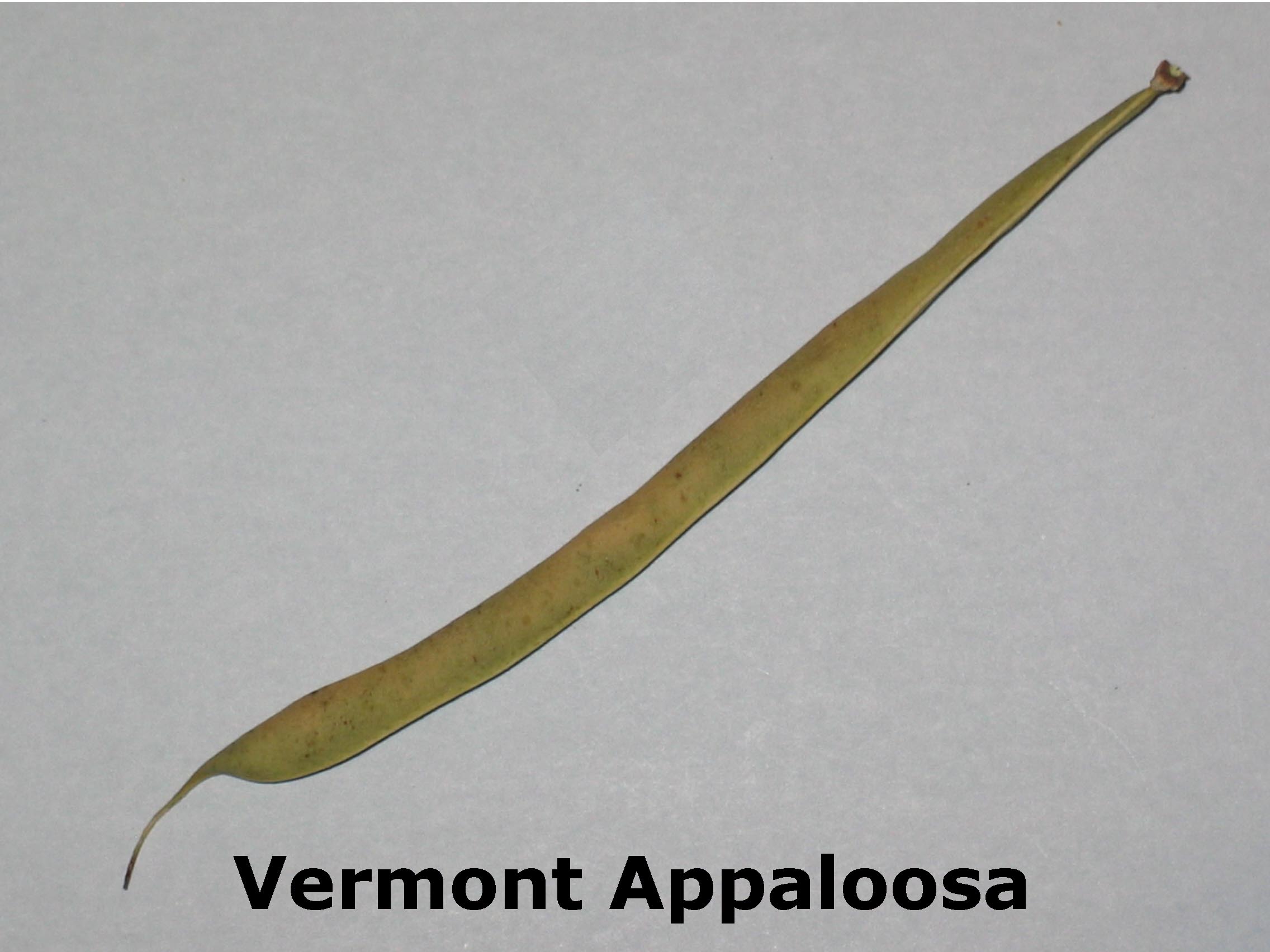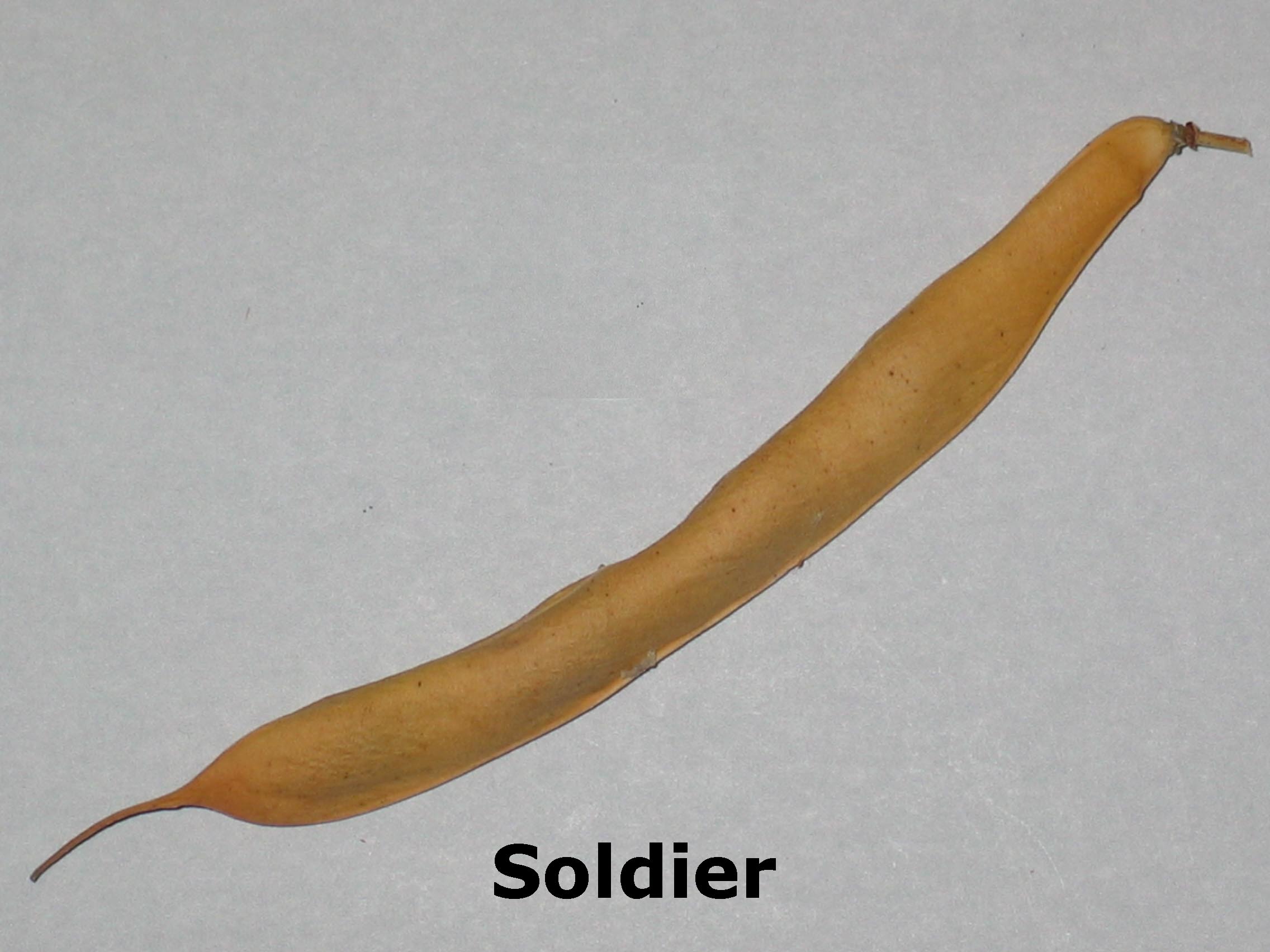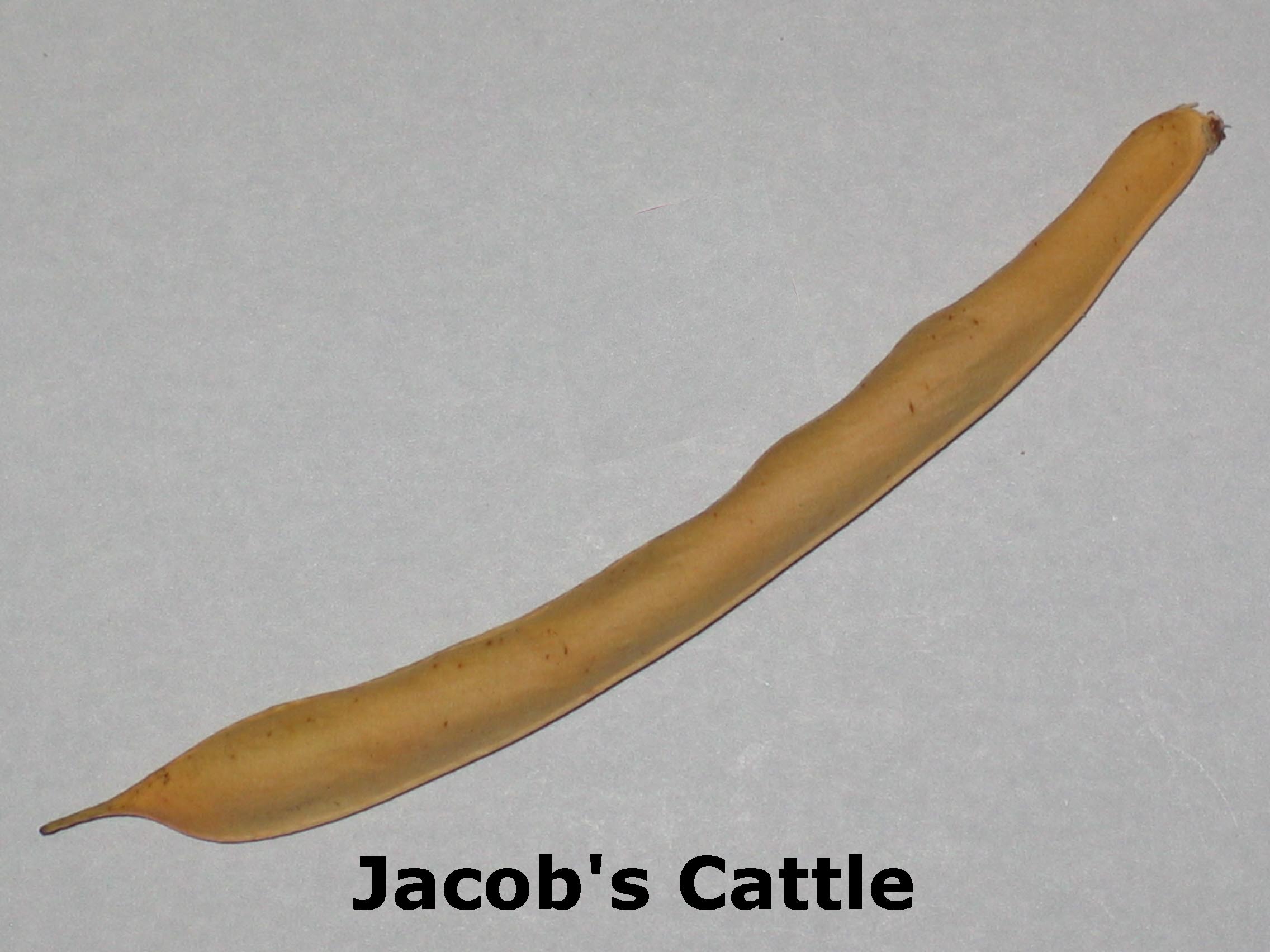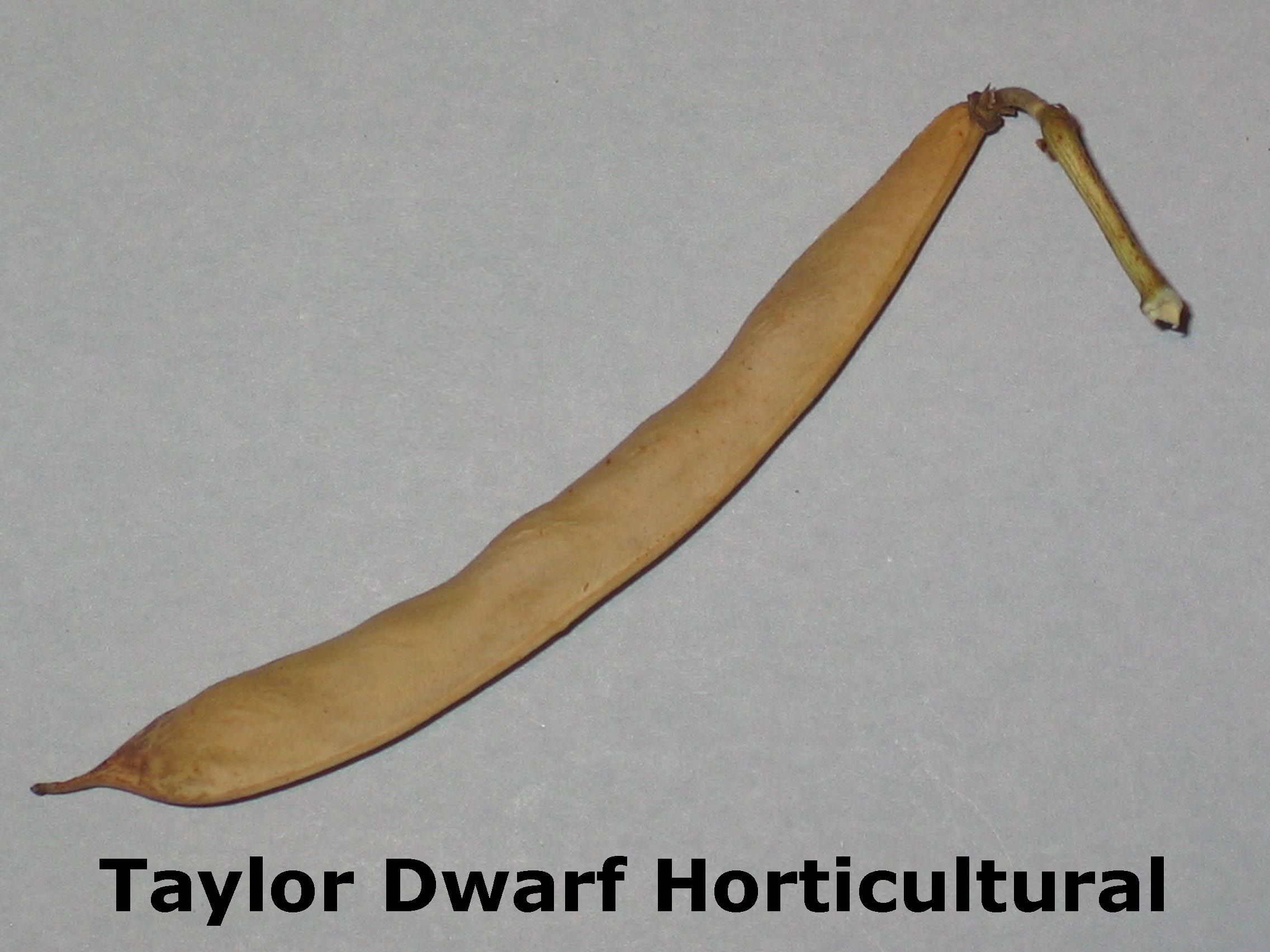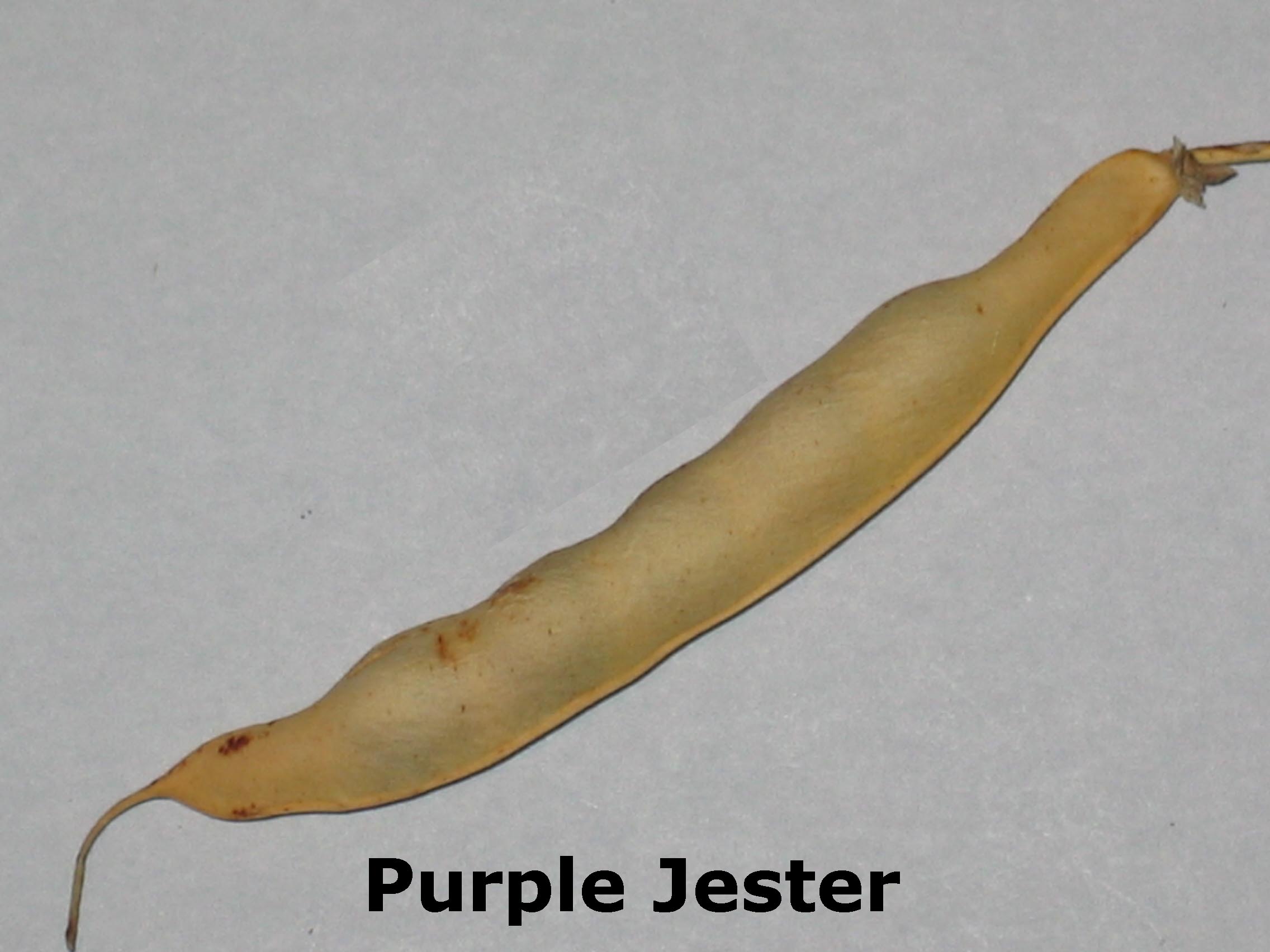 Dry Pods Of Some Of The Bean Varieties Grown In 2011
Solider beans drying in early october. The beans survived the Japanese beatles in 2011. The beans were late, but I covered them at night to keep a few of the light frosts we had off them and they came through just fine. The seed crop was just beautiful. Soldier, Dapple Grey, Improved Golden Wax, Littlefield Special, John's Bean, Black Nightfall, Painted Pony, and Vermont Appaloosa were my best looking seed crops in 2011.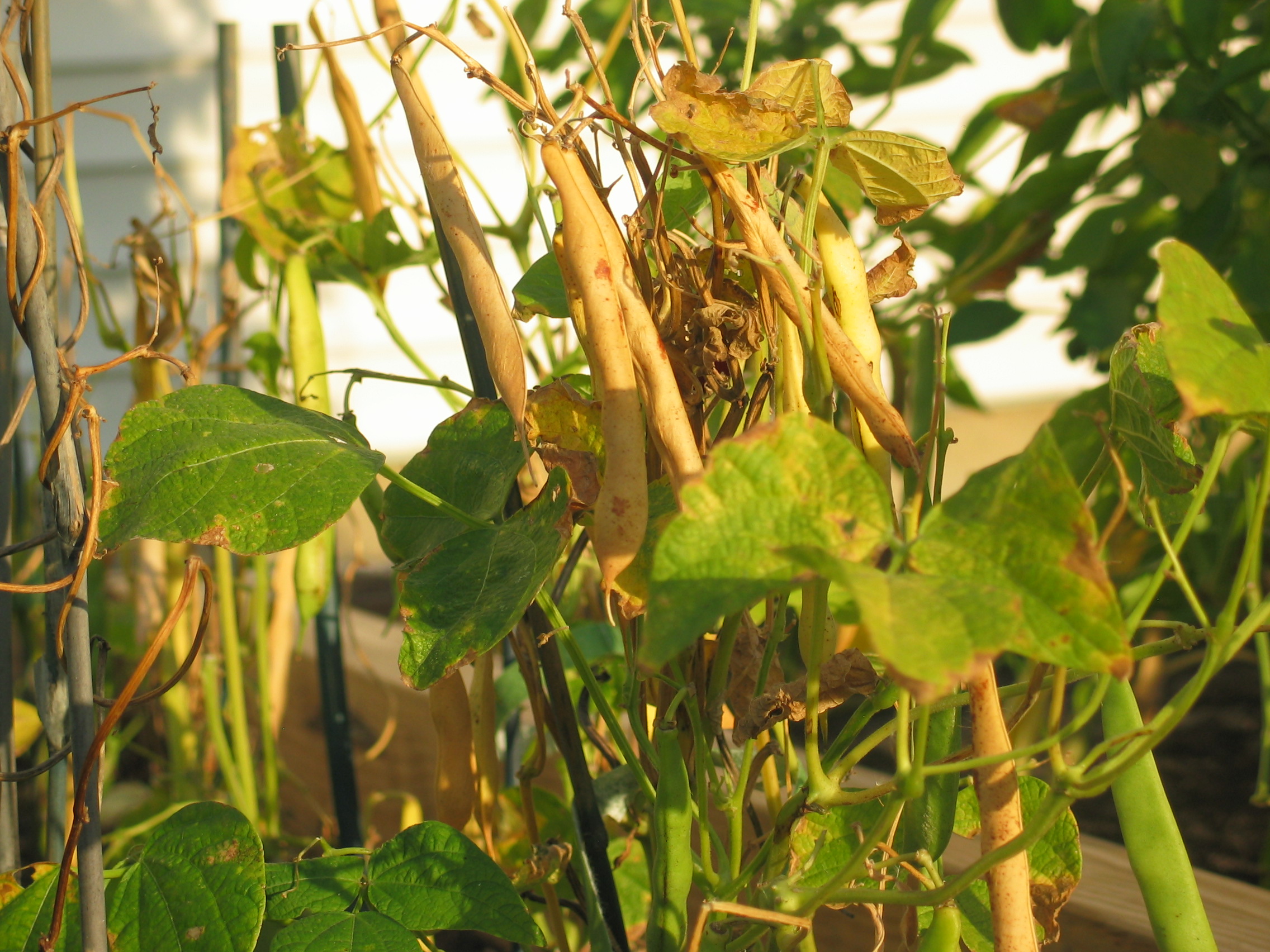 The spring of 2012 really began in early March before winter on the calender was even through. A string of 80 degree farenheit temperatures made for a March like I've never seen in my lifetime. March and April were also drier than normal. After a litle cool down in April, May seemed to come on with near normal temperatures, but dry. Then a blowtorch of a summer came on in June with a vengence. The driest summer since 1988, and hot, hot, hot. July brought gardens and farm fields more misery. A little more normal temperatures for about the middle two weeks of August. Then August exited in it's last week with the blowtorch burning again. I could not have picked a worse year to plant the largest bean garden of my life. Luckly with some watering it sort of made it through. With the abuse that mother nature dealt out. I'm truely amazed how well many of the varieties faired.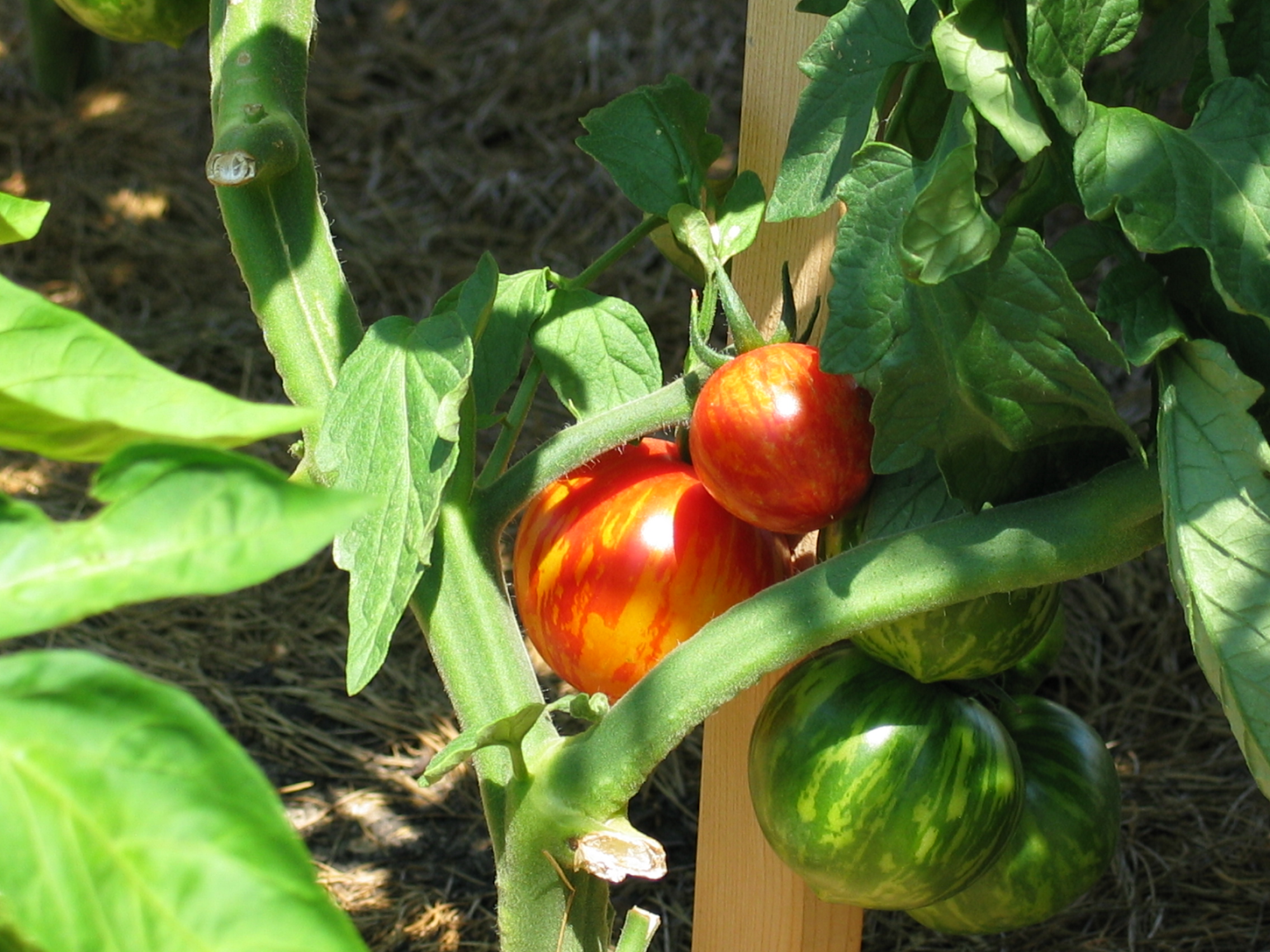 My Lovely Red Zebra tomato glowing in the sun. In the looks department I think these plants may have been the star of my garden in 2012. A natural cross between Tom Wagners Green Zebra and an unknown parent. Discovered by tomato grower Jeff Dawson in his California fields. The variety gets good write-ups in the SSE yearbook. Said to be slightly tart. Now that sounds like flavor. Perhaps it was our extreme heat and drought this year, but Red Zebra's skins were tough, and the fruits rather tasteless. I will be giving it further trys in future years, and hopefully under more normal weather conditions. Red Zebra's Are really sooooo pretty to look at!
Tomatoes and peppers growing under growlights turned on 16 hours a day in my basement during April 2012. A fan was blowing on them at low speed to simulate the wind which strengthened and made their stems thicker. Although many of the tomato plants are marked Early Girl. That was only because the seed to grow them came from Early Girl grown in my 2011 garden. Each one of these styrofoam cups also have a number marked on them. So I have really given each plant a working designation right now of EG #9, EG #10, EG #11 and so forth. At this point they should no longer be hybrids. I have saved seed seperately from each plant grown from Early Girl this year. If the ones I select to grow again continue to give me the same results for at least the next three seasons. I will at this point give each one of them a name of their own.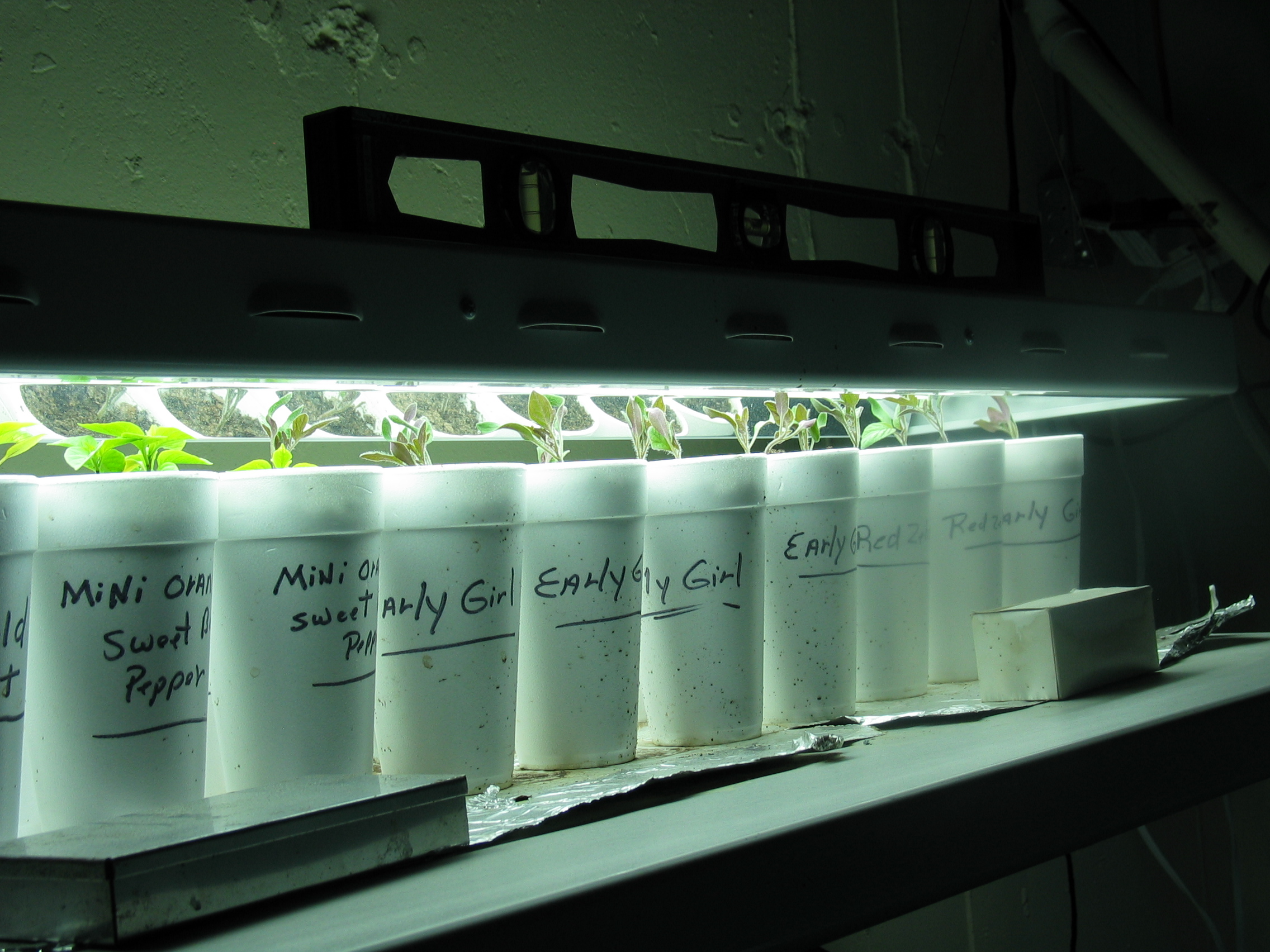 Out of the 10 Early Girl seeds I had planted this past spring of 2012. This plant designated as EG #15 had given me a fruit most nearly like my regular leafed Early Girl hybrid from the summer of 2011. Very rounded and smooth. About a 4 ounce fruit, tasty and about as early as the Early Girl variety. I Will grow this potato leafed EG #15 again in 2013 and the regular leafed EG #9. EG #9 gave me a fruit nearly the size of Early Girl hybrid, but seemed just slightly ribbed.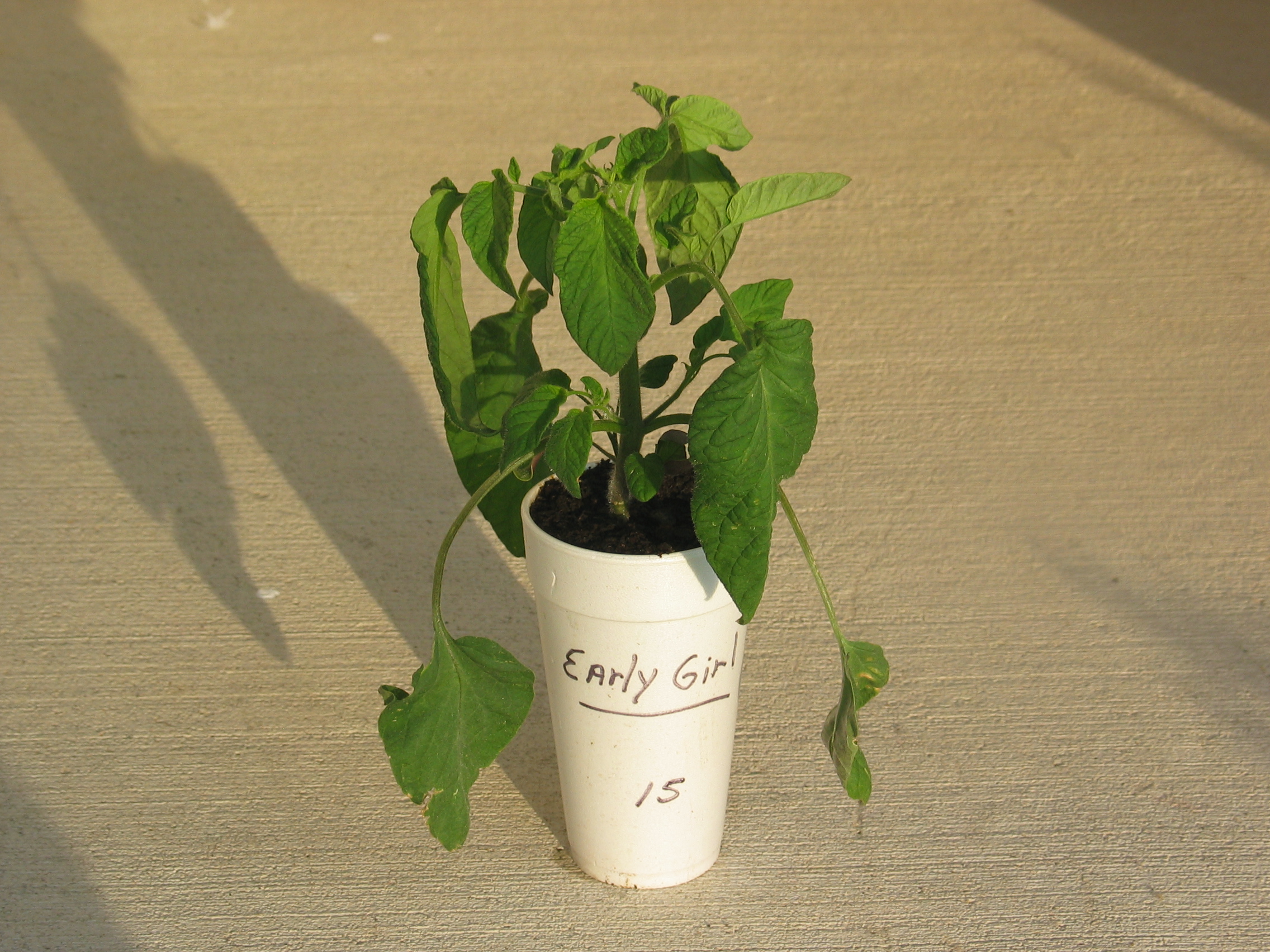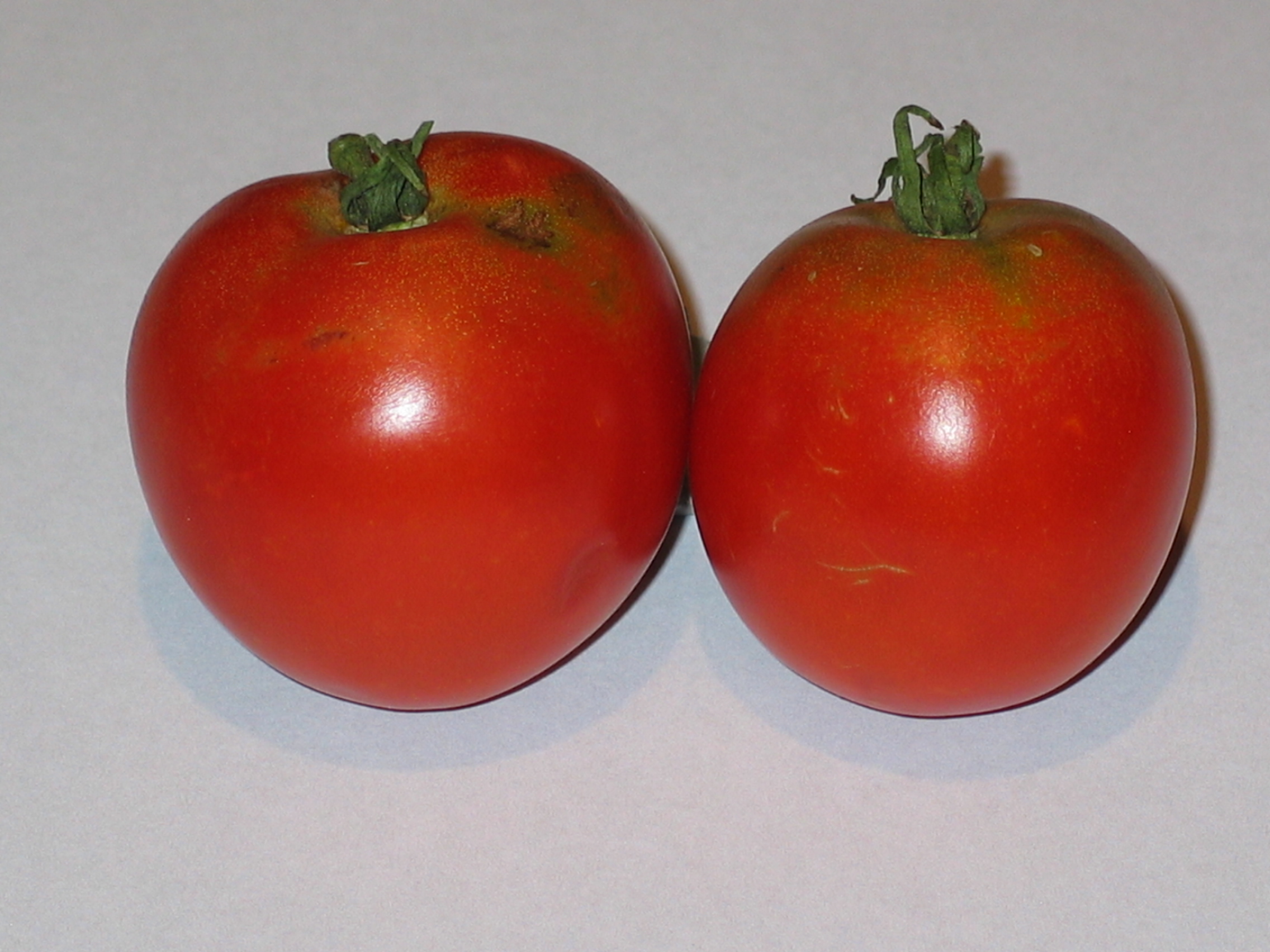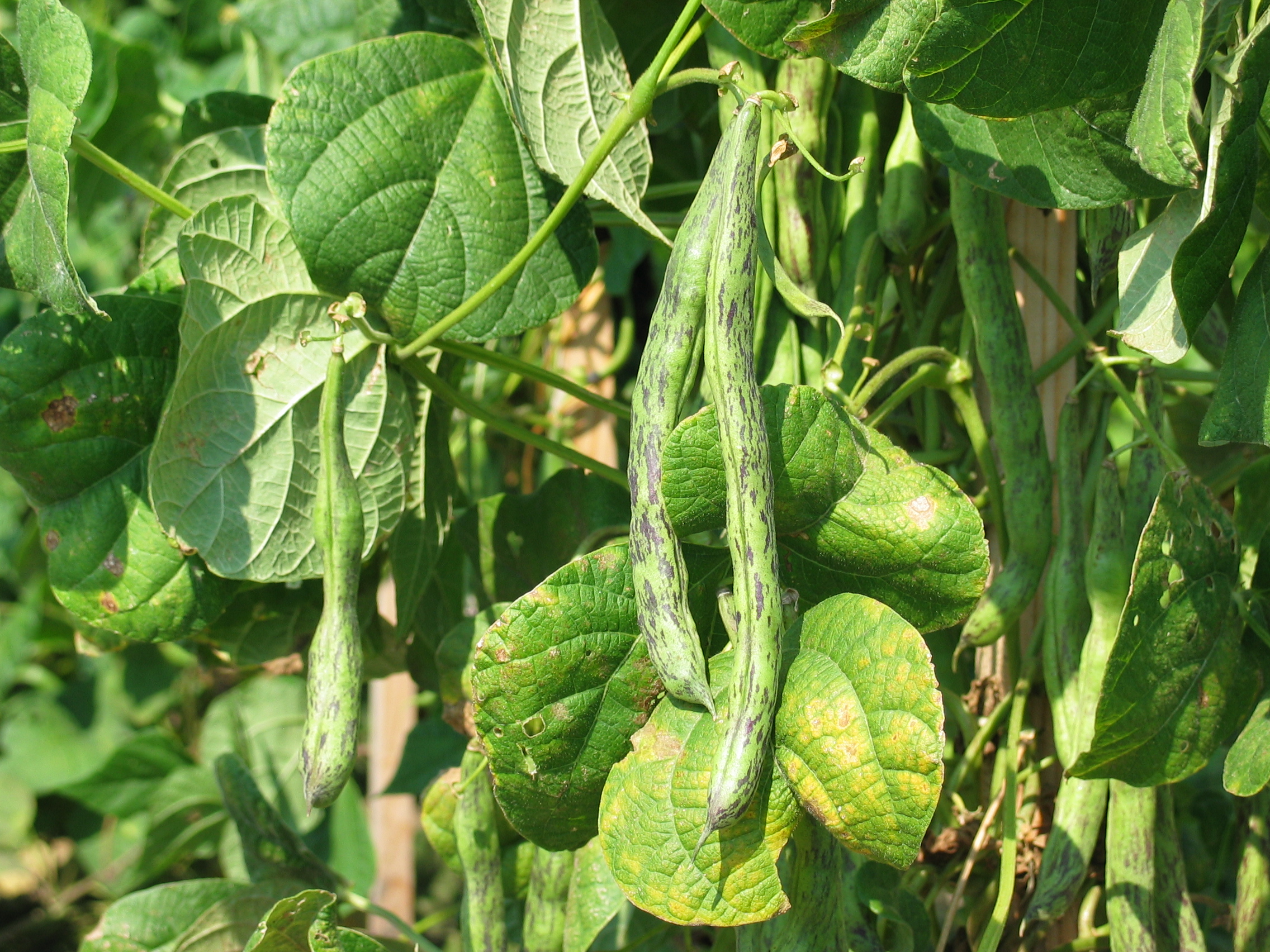 One of the stars of the bean garden in 2012 is this lovely called Louisiana. I just love the purple stripes and speckles on their beautiful green pods. A vigorous climber. It is early to bear nice pickable pods in about 9 weeks. If kept picked will bear all the way into October here in Illinois when the plants will be killed off by frost. Photographed on August 24th about 12 weeks after planting. These pods are just 10 days away from giving me it's first harvestable dry seeds which will be dried further undercover.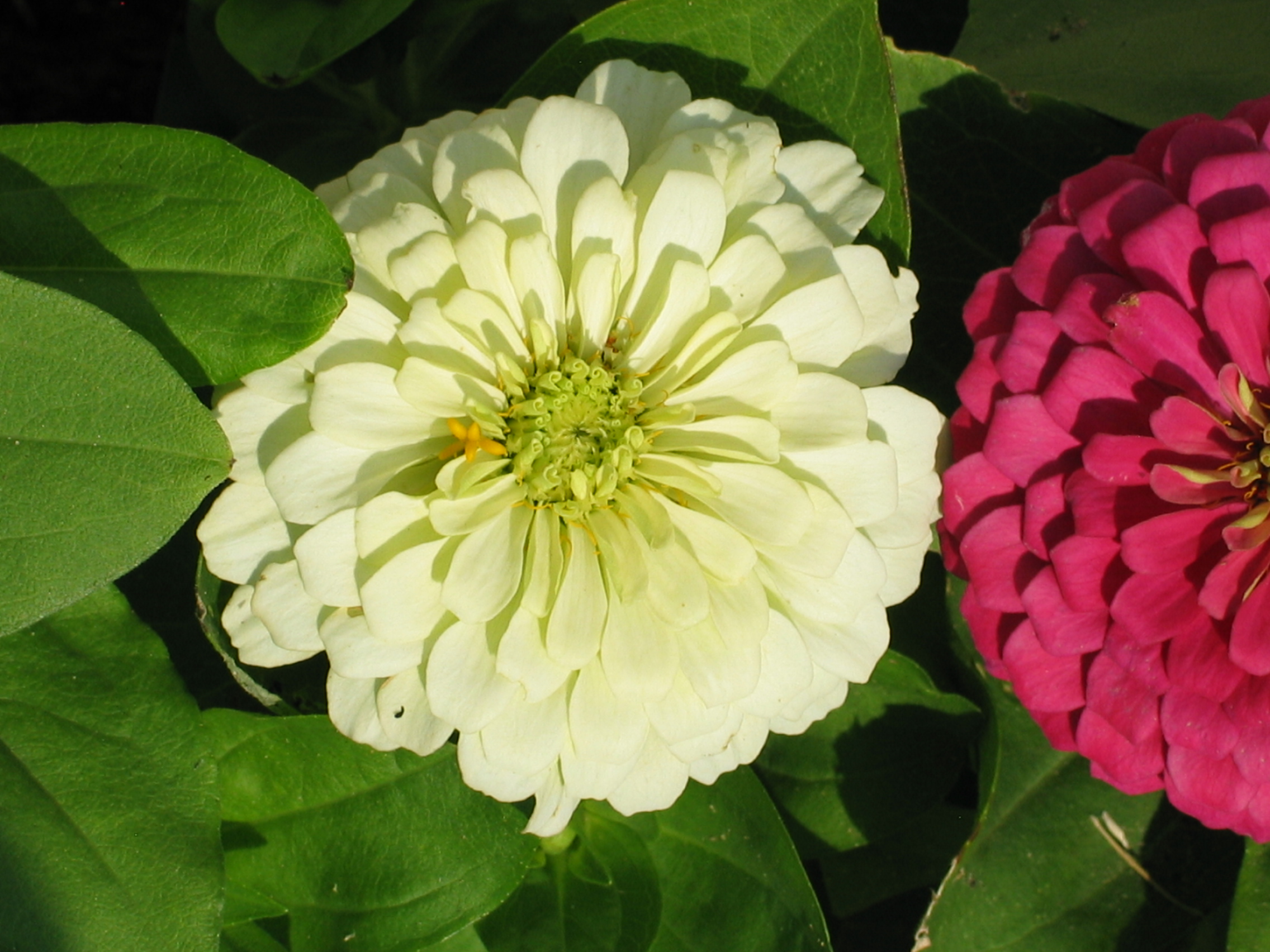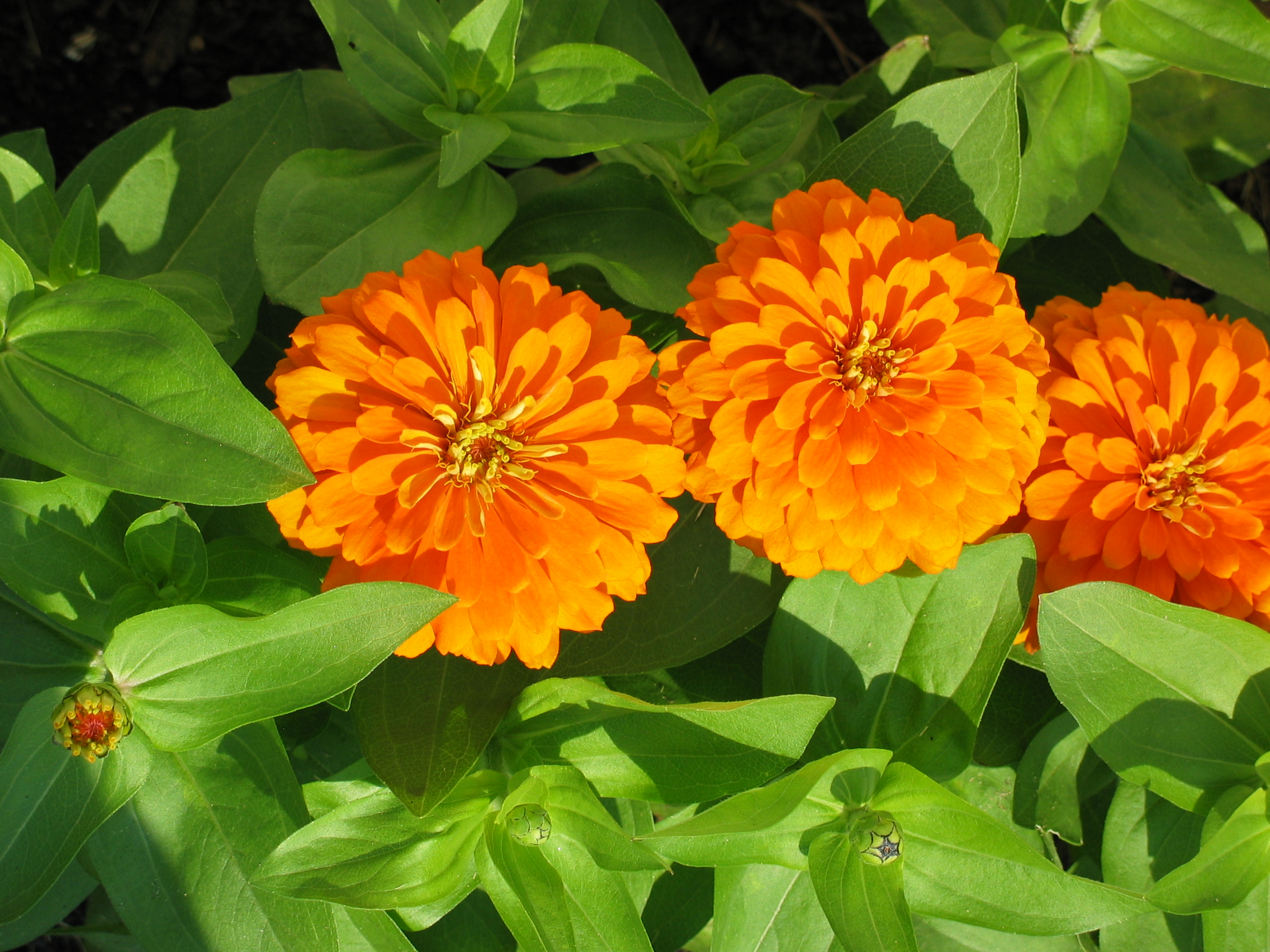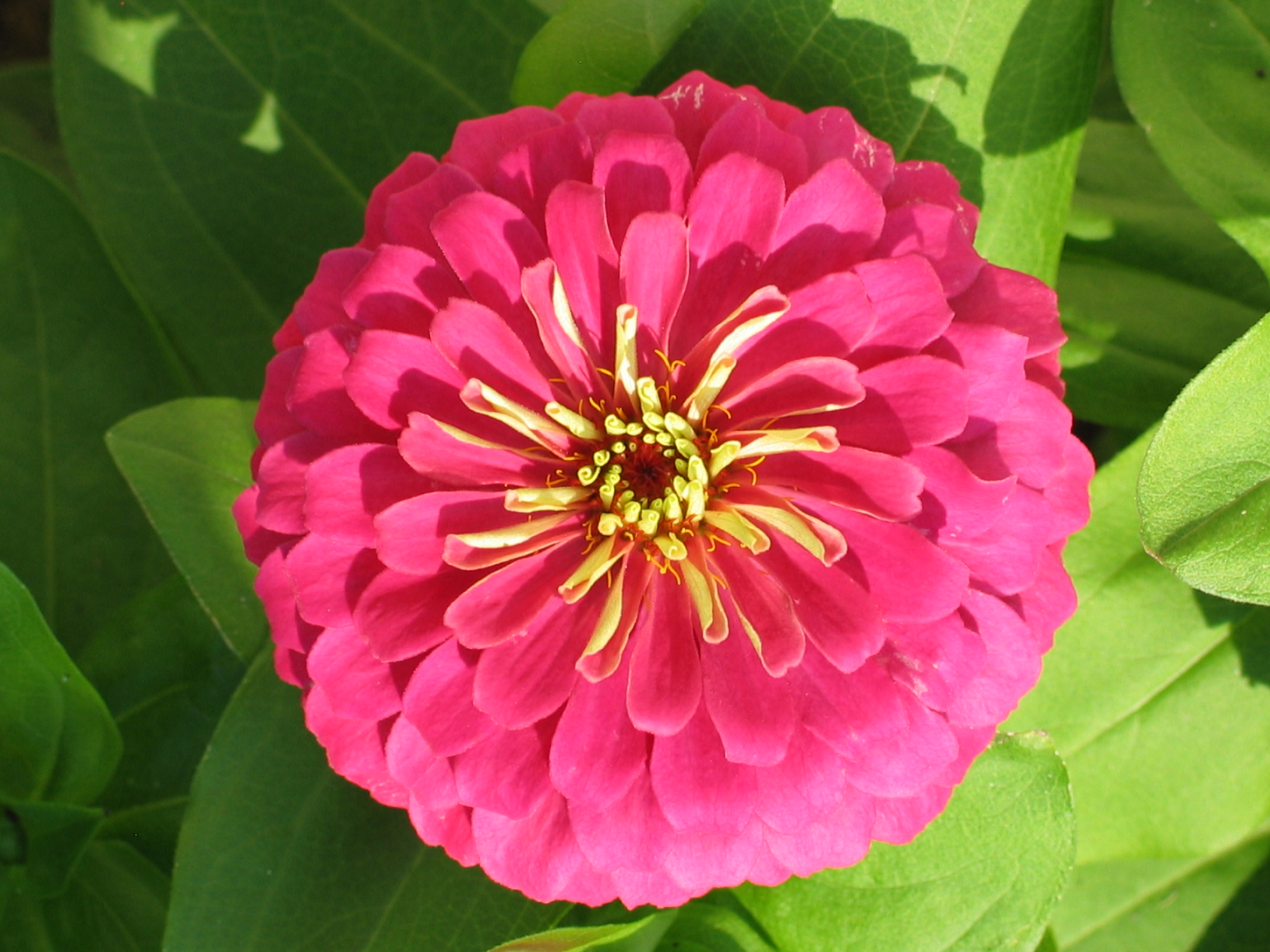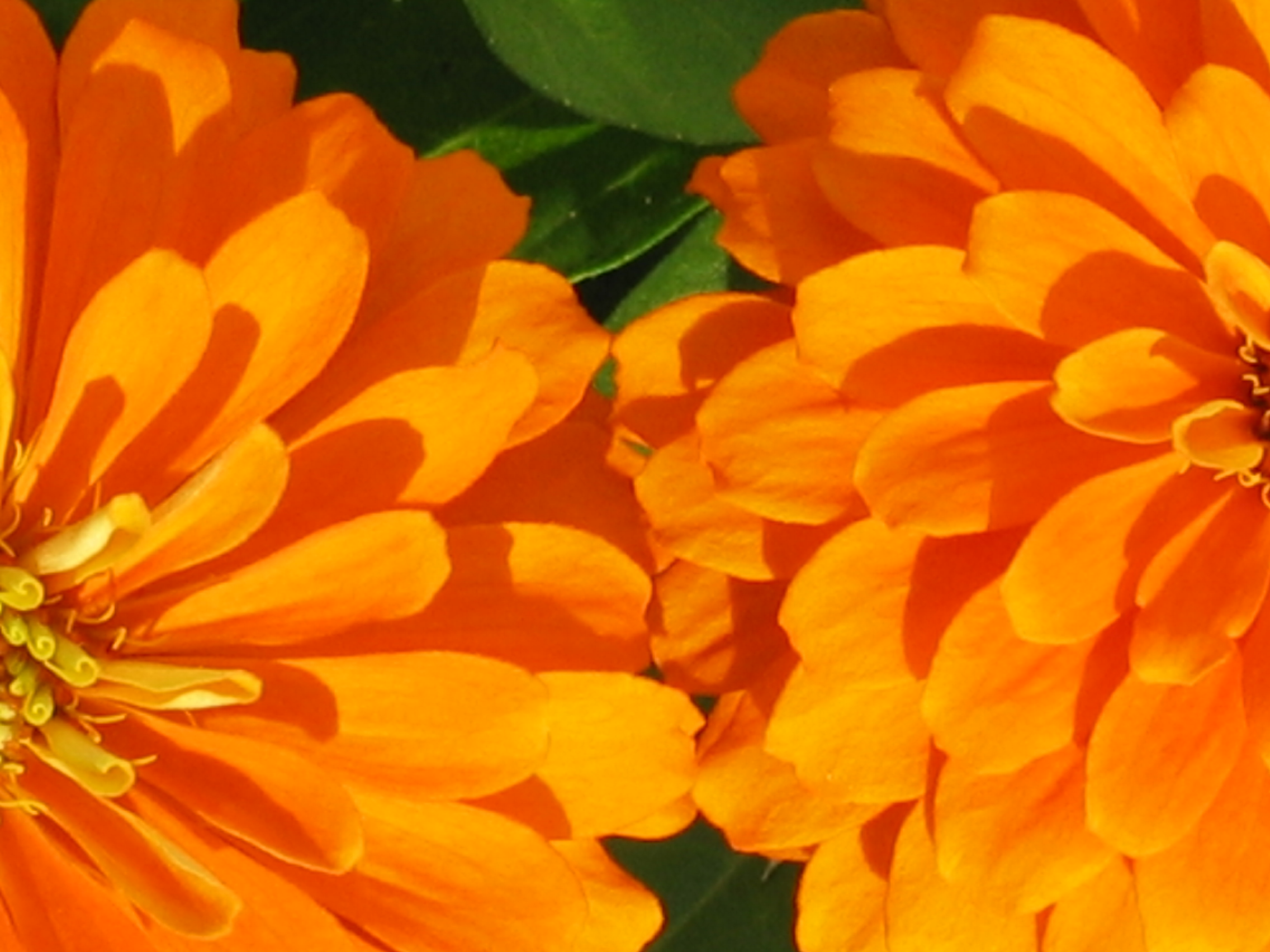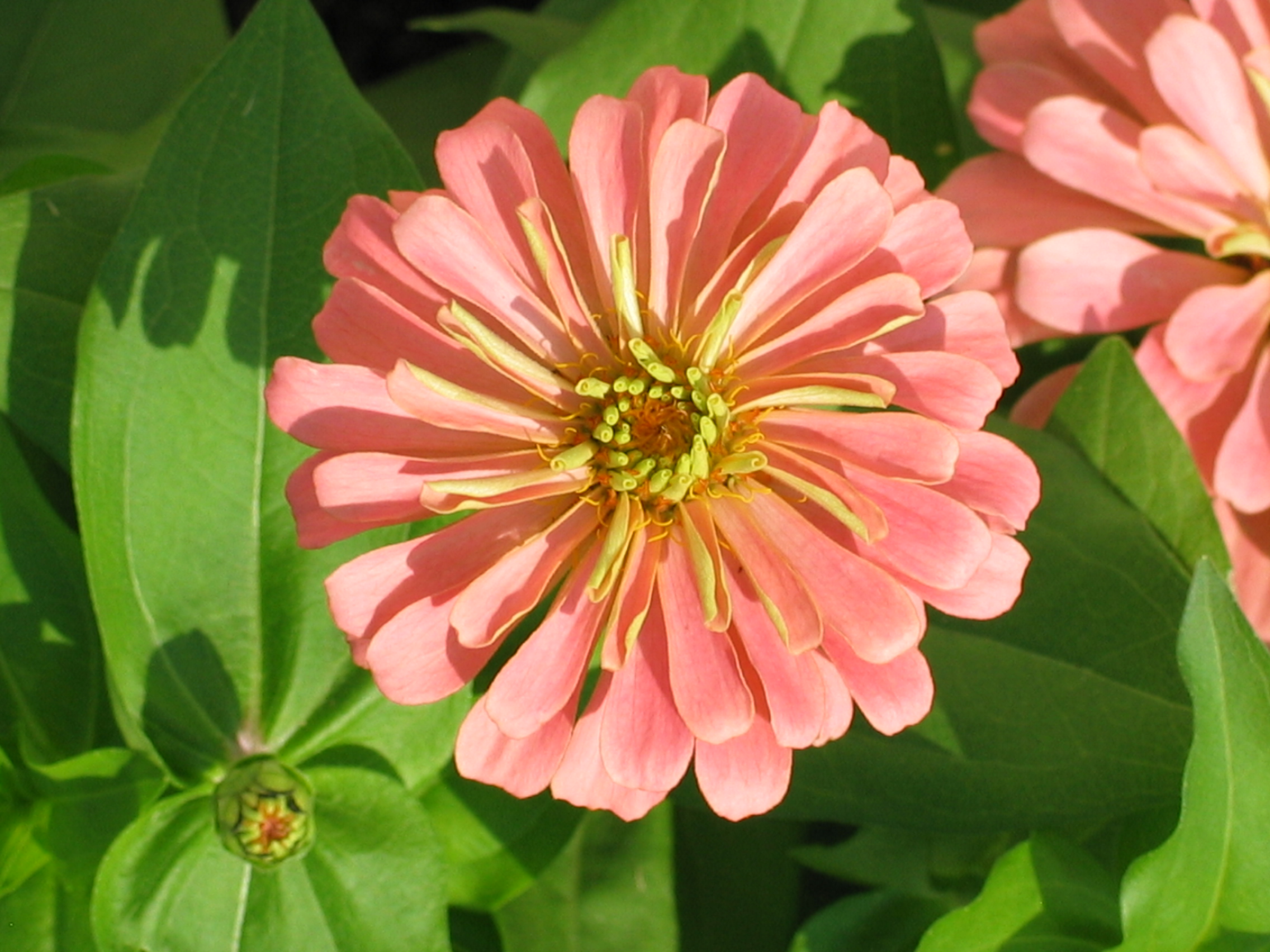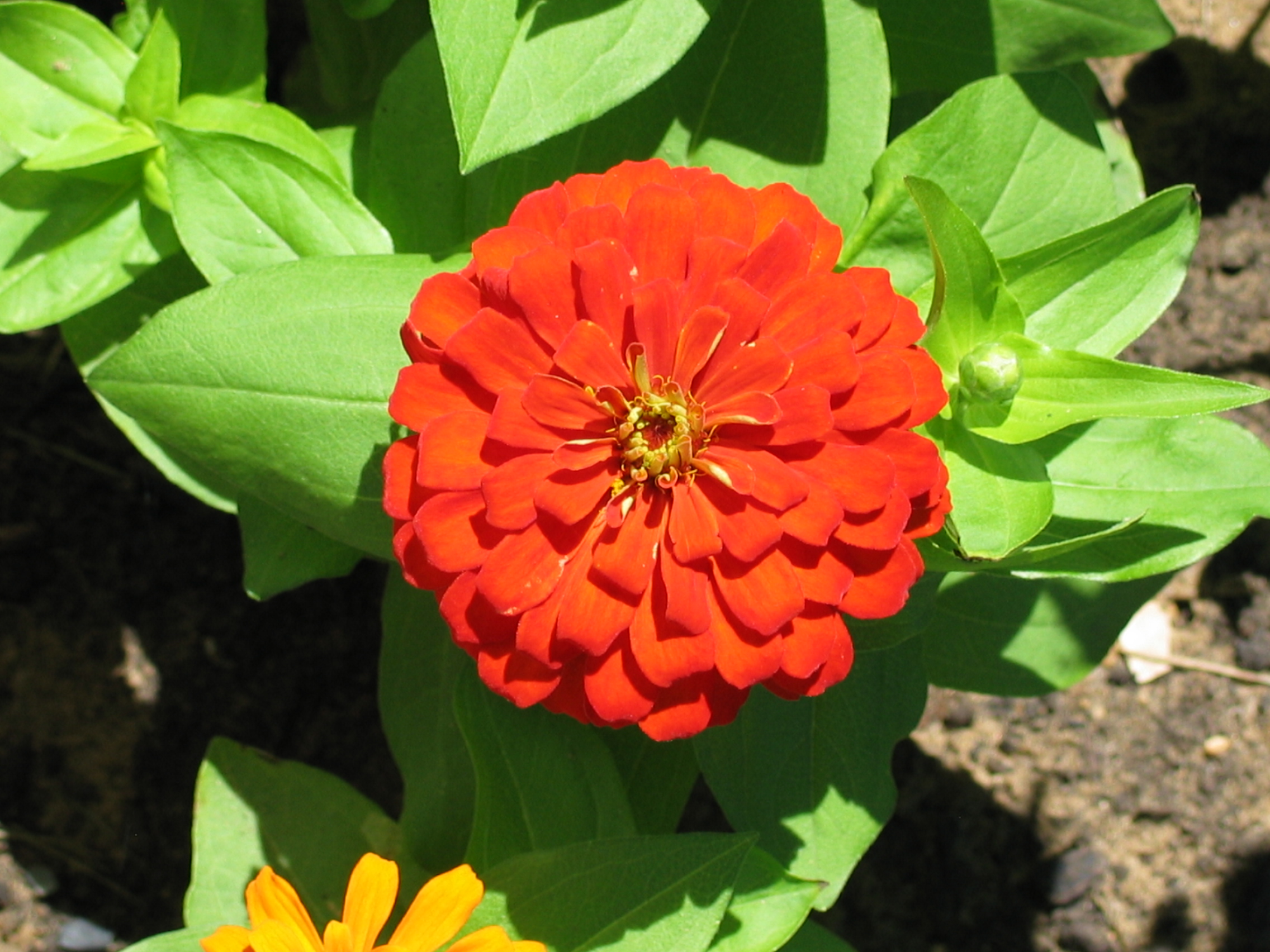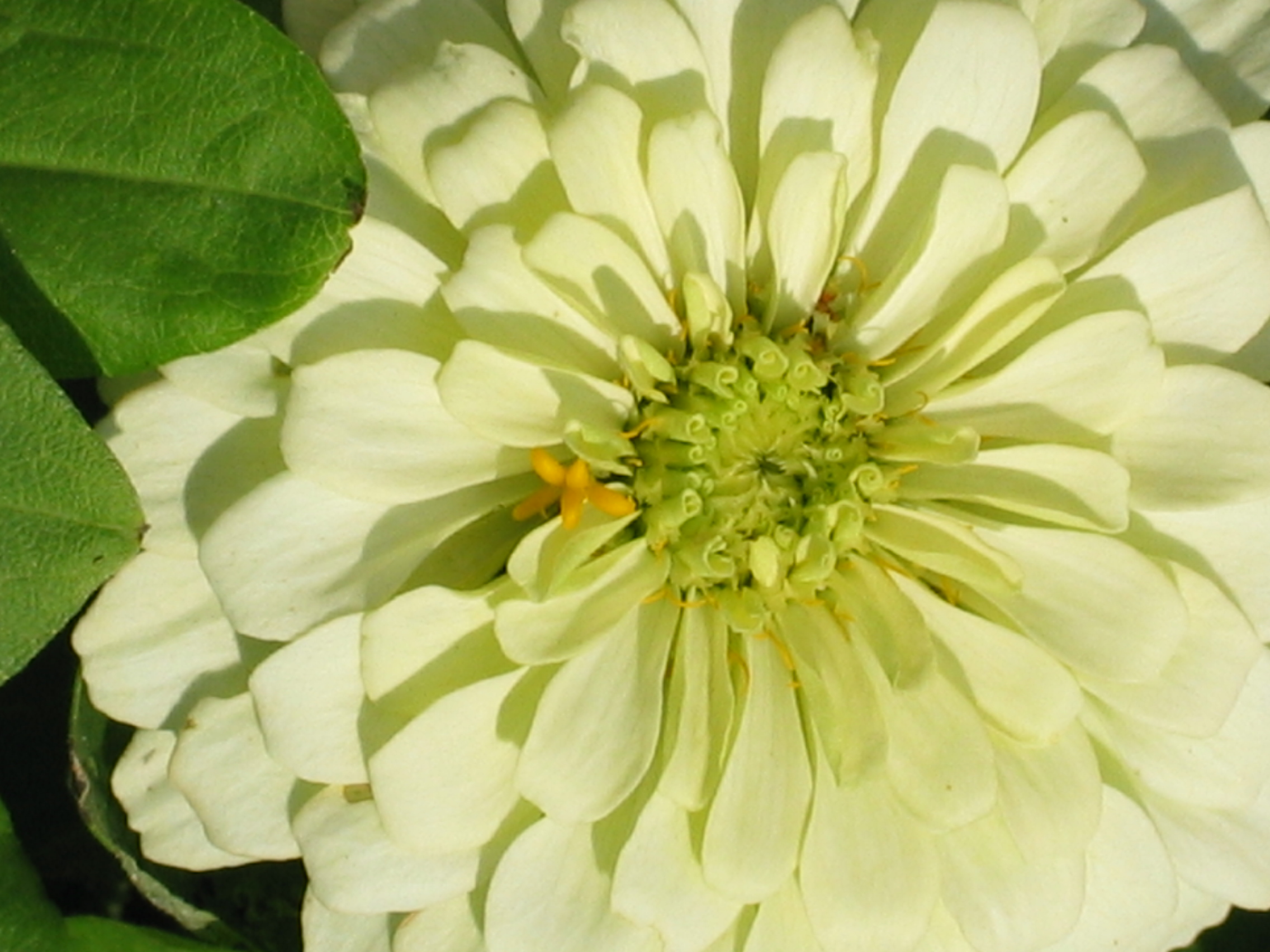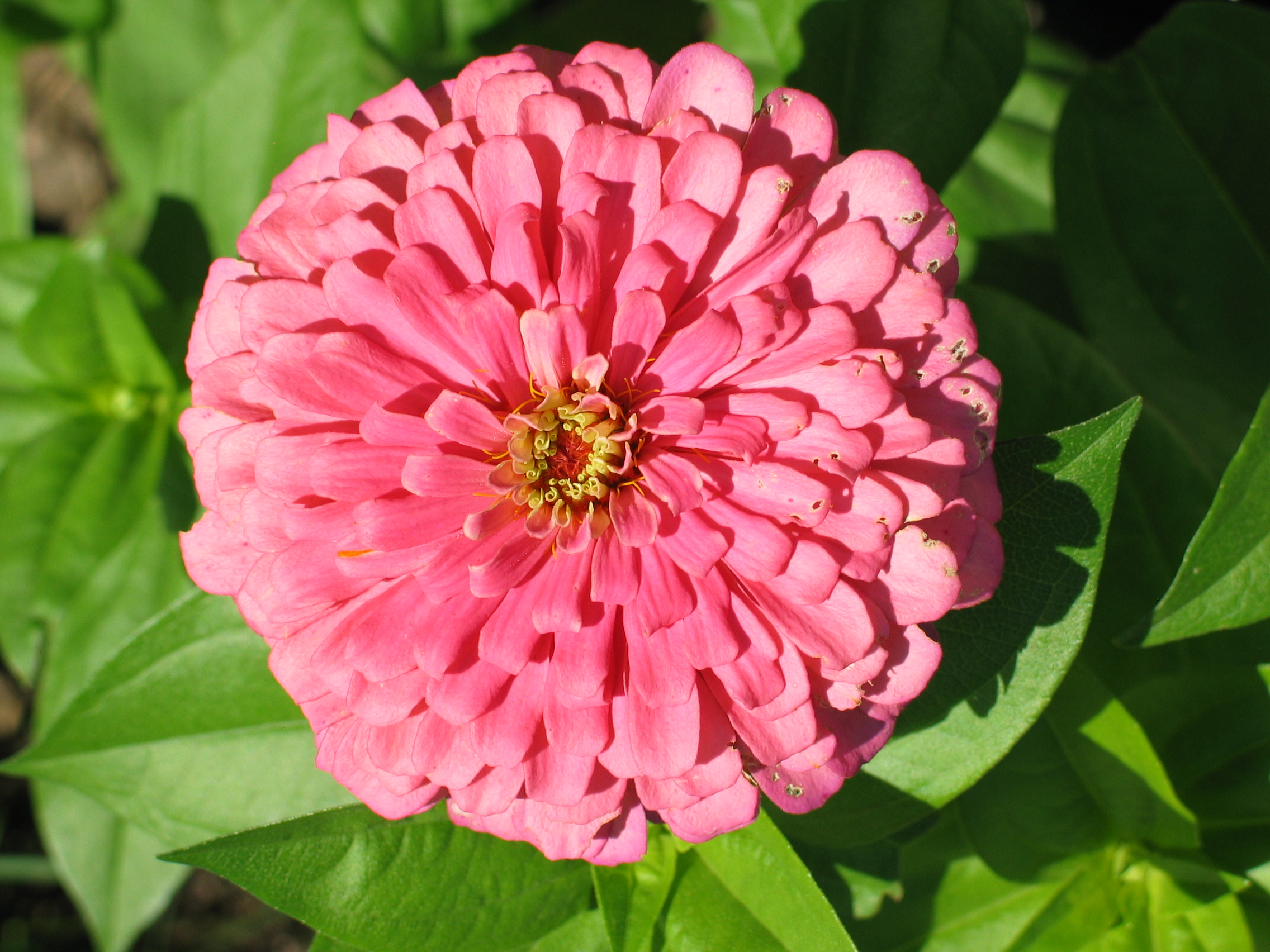 The parade of Zinnias for 2012. All are Magellan zinnias except for the one on the lower row all the way to the right which is a California Giant raised from seed I saved from the previous years plants. Magellan zinnias grow to about a foot tall and spread about a foot making them very nice for border plantings or wherever a low growing flower is desired. California Giants will grow to about 3 or 4 feet tall.
Some Of The Happenings In My 2012 Bean Garden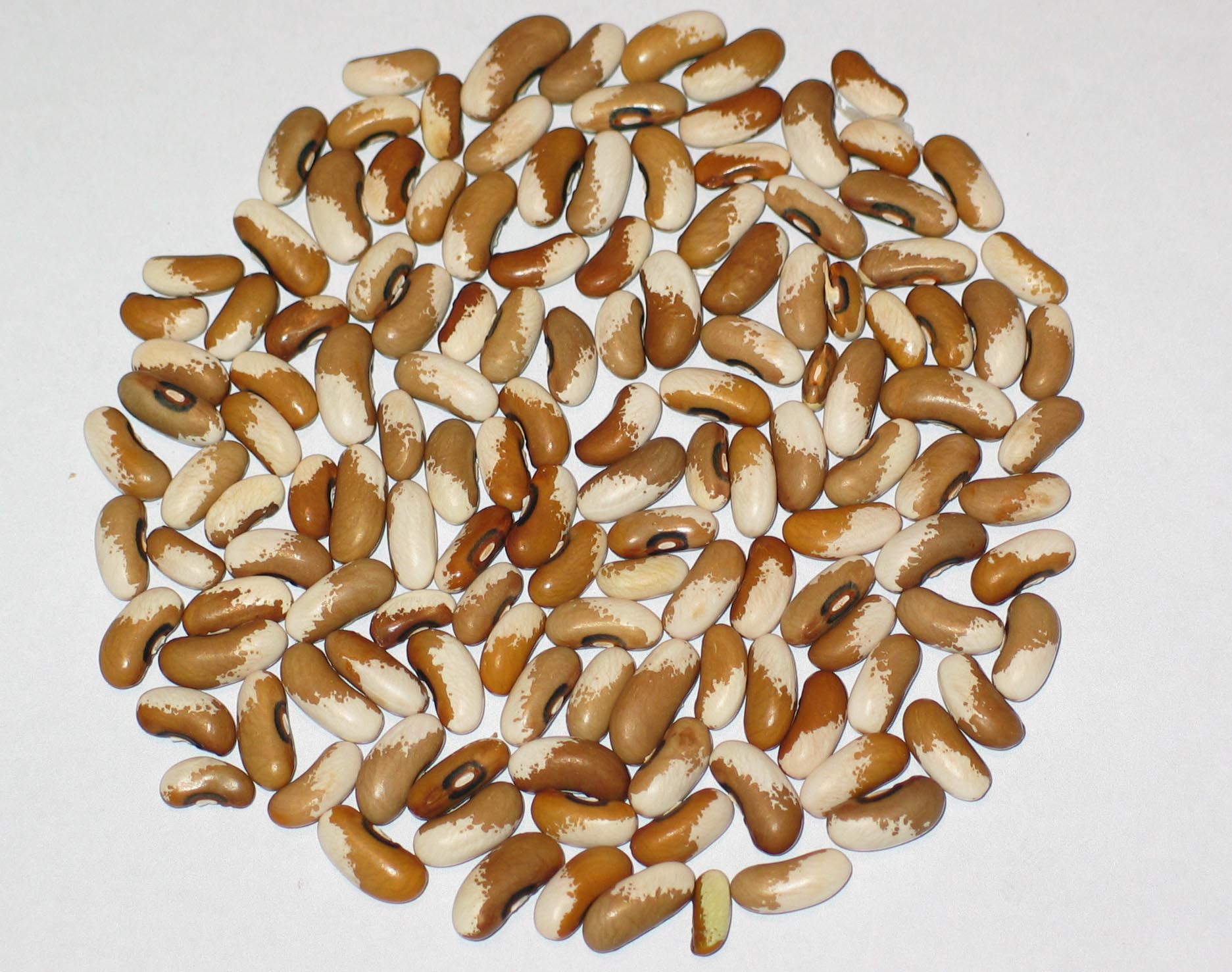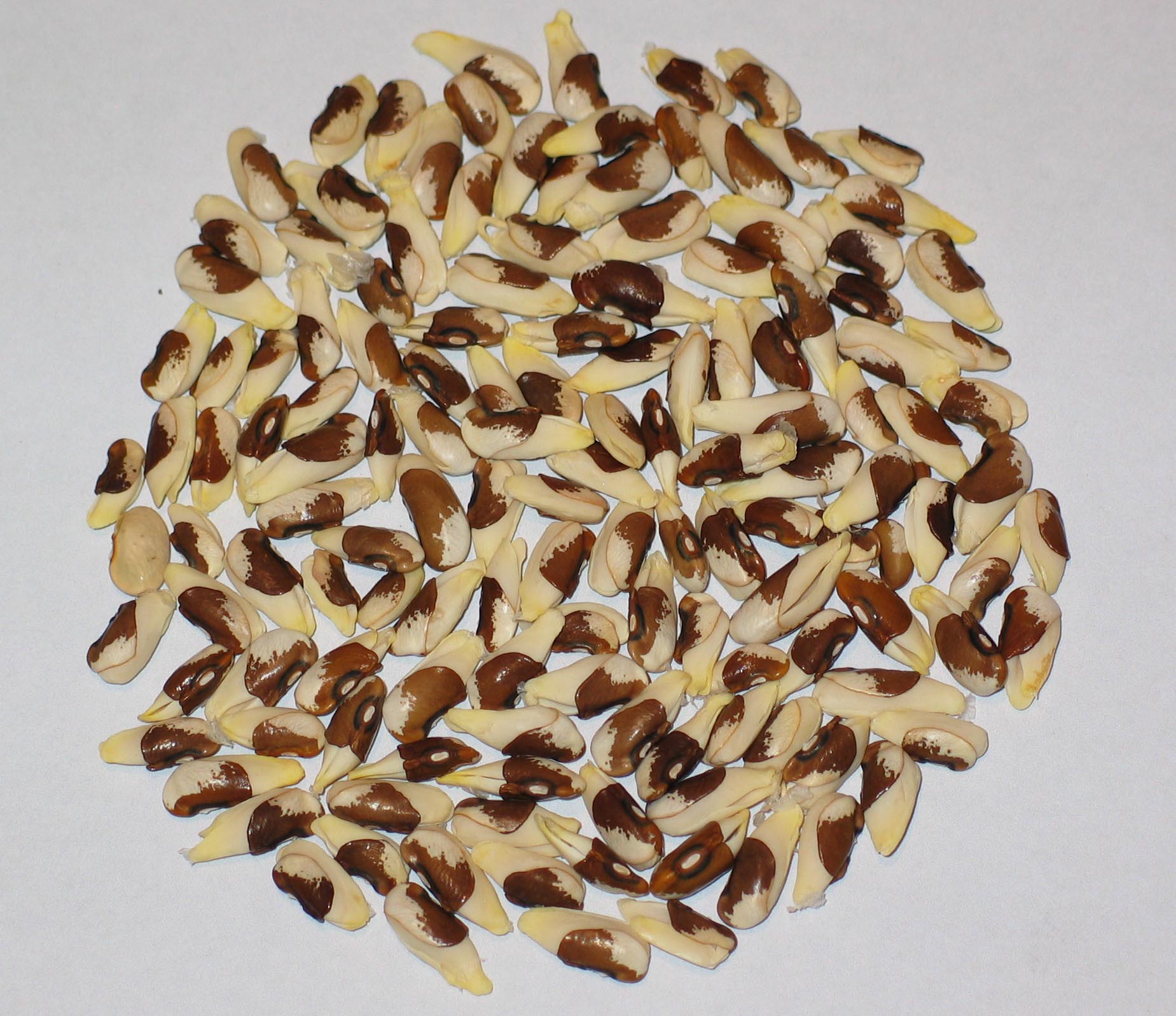 Photos on the left are seeds of Painted Pony. Painted Pony seemed the most sensitive variety out of 170 varieties grown in the heat and dryness of 2012's drought for incomplete formation of it's seeds. About 50 per cent of the beans seed did not completely develop. Most of the other varieties planted had perhaps one or two seeds out of about every three pods which did not completely form. This variety did not have this problem in the 2011 growing season. Simply not enough water from rain for the normal development of the plants and it's seeds. All the seeds shown are from the first picking of dry pods.
The first photo on the left is what the seeds of Pawnee looked like when I first discovered it in my garden in 1979 and named it. At that time I was living in Capron, Illinois in Boone county and gardening in a heavy clay type top soil. This caused most beans with a Trout type color pattern to display very little white area on it's seed. Also above normal heat and dry conditions will often have this same effect on beans with this similar type color pattern. Three years later when I had moved to Woodstock, Illinois just one county to the east. My gardening soil was a lighter structure, and when I grew Pawnee in that soil it took on the appearance that you see in the second photo from the left. This photo is seed stock I still have of Pawnee from 1981 and the tan color has darkened quite a lot. The third photo from the left is what Pawnee looked like as purchased from Terrior Seeds in the winter of 2012. Just like it looked in the early 80's when I first moved to Woodstock. The fourth and last photo is how Pawnee looks now after I have harvested seed and the bean has been grown in our hot summer and drought of 2012. Just like it looked when I first discovered Pawnee in 1979. At any rate Pawnee is very productive, healthy, and has a shorter cooking requirement than many dry beans. I'm so glad to be reacquainted with the bean again.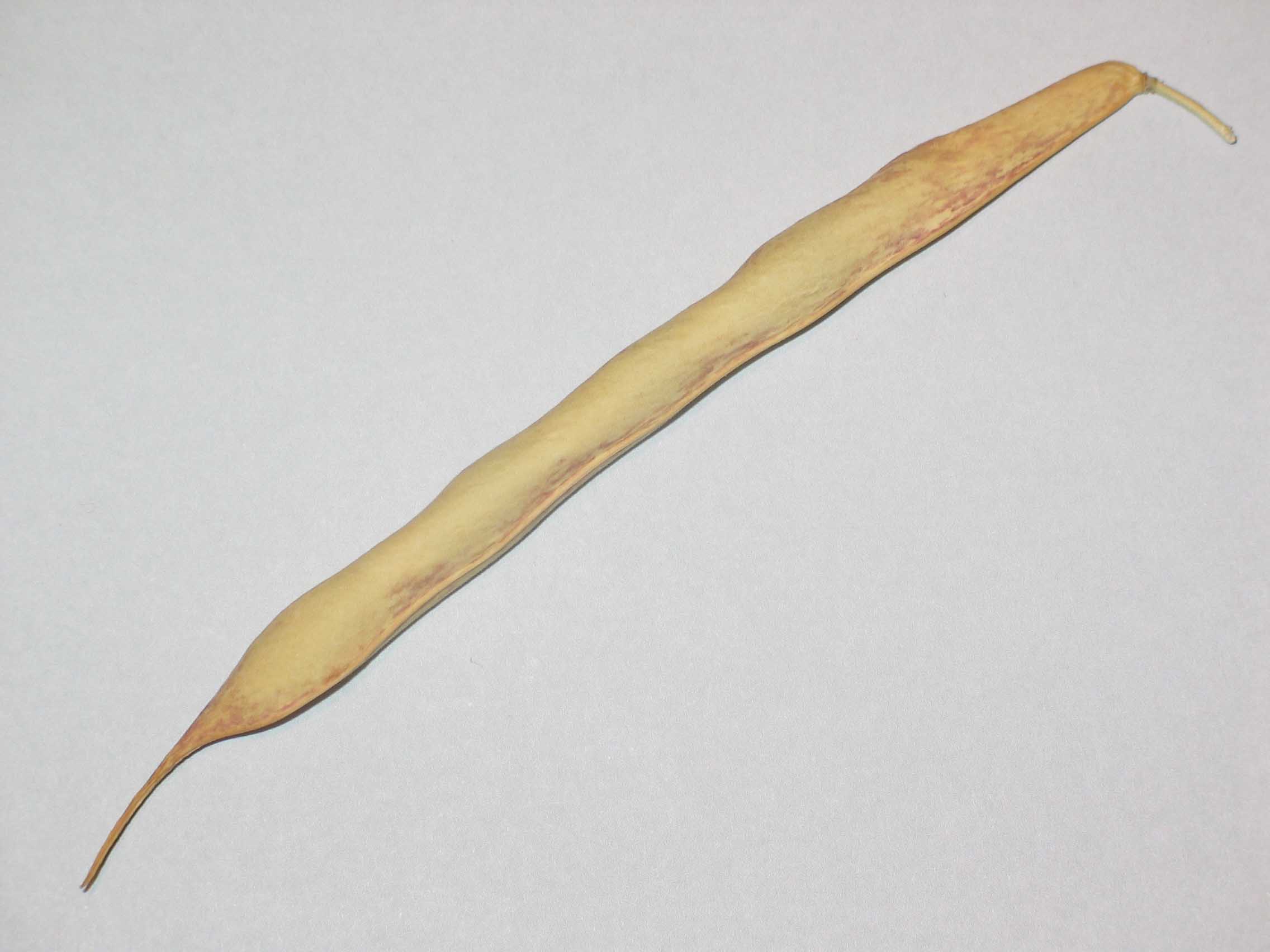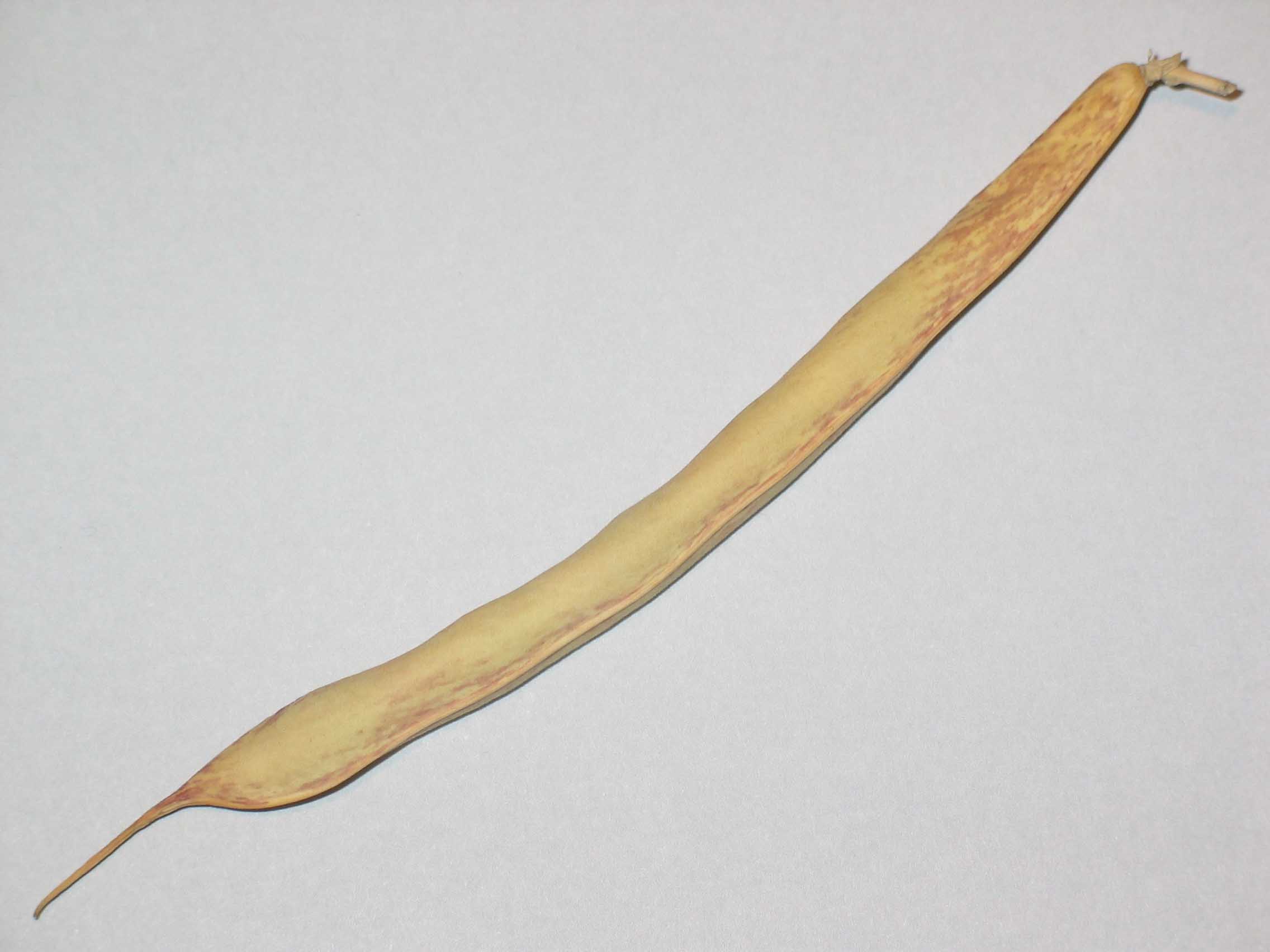 Perhaps these are the perfect pods on the right. Not that they are the biggest and longest ever grown of this variety, but at least they are the healthiest pods I have ever seen among beans in my life. Grown from April to September 2012. The plants that produced these beauties were grown indoors behind a glass window. Water and soil were never splashed on the plants or their pods. Water was applied at the root zone. The longest of the two pods measure 5 and 3/8 inches long not including the spur. The pods show no spots, lessions or blemishes from disease whatsoever. Makes me wish I had a big greenhouse in which to grow disease free beans.