Welcome to A Bean Collector's Window.............................
Hi ! I'm Russ Crow. Gardener, and bean collector. These pages are a little about my bean collection. I first began collecting beans around the middle of the 1970's. Beans are not only easy to grow, but once you get to know them better are as beautiful and varied as anything else. I once read where beans were not only bred to nourish the body, but also bred for their beauty to feed the spirit.

In January of 1978 I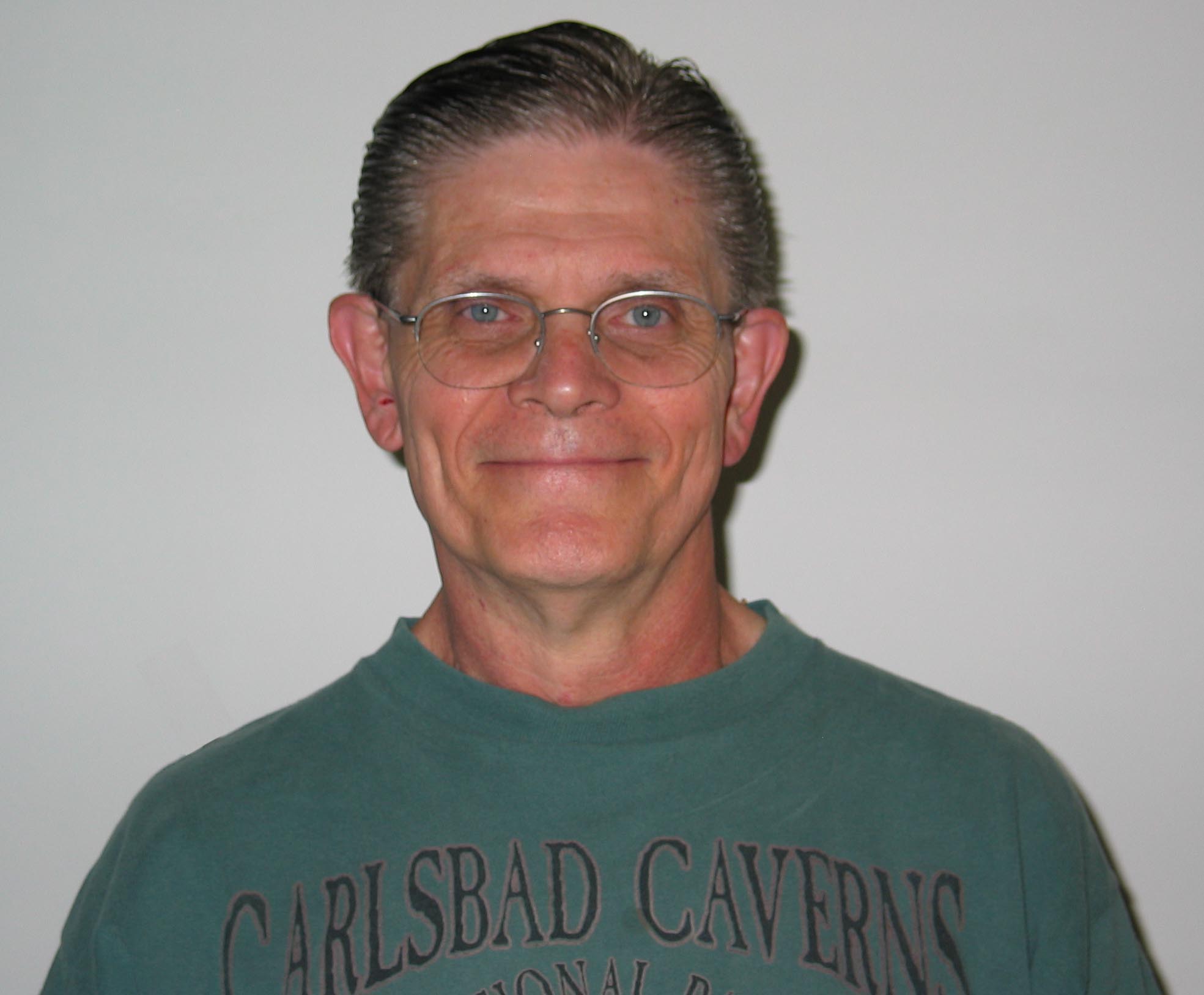 joined John Withee's bean growers network "Wanigan Associates" from Lynnfield, MA, and in the autumn of 1978 became a member of "Seed Savers Exchange" (SSE) and a listed member in 1979. I remained a member of SSE until 1989. After that I stopped growing my collection because of an issue with my gardening ground being shaded out by large trees and did not know where to take my bean growing project next. However I rejoined SSE in 2011 and have solved my issue of finding ground on which to grow beans.

The SSE formed in 1975 by Kent Whealy, and his wife Diane Ott Whealy from a personal experience they had of acquiring several vegetable varieties from a dying relative. Had the Whealys not continued growing and renewing the acquired vegetable cultivars. Then those varieties may also have passed away. Along with them the germplasm, the genes, and chromosomes, the genetic code that was contained in those varieties. The Whealys then set about preserving the varieties of our vegetable gardening heritage by forming the SSE. A seed growing, and exhange network which is not only about preserving the genetic material, and diversity those crops contain. It is also the preservation of the uniqueness those varieties represent with the wonderful histories that may have been passed along with them. Truely a treasure bequeathed to us today from the past.

Originally based in Princeton, Missouri. Seed Savers Exchange relocated to a farm in Decorah, Iowa in 1986. Today SSE's current location named Heritage Farm covers 890 acres of woods, streams, prairie land, isolation gardens, as well as their offices, long term seed storage, and other seed processing facilities.

John Withee was among others, one of the great bean collectors of the 20th century. He began Wanigan Associates back in the 1970's. A network of gardeners that helped him maintain his collection of 1186 bean varieties he developed when he started trying to locate beans that he had known since his Maine childhood. John was one of those early pioneers who had the forsight to save and preserve the germplasm of this wonderful staple food crop. Wanigan Associates lived on into the 1980's. John Withee passed away in May of 1993, but some of the Wanigan collection of beans lives on in my collection, and in it's entirety at Seed Savers Exchange's Heritage Farm in Decorah, Iowa.

In 2011 I also joined the Canadian equivilant of SSE called Seeds Of Diversity Canada (SODC). You can discover more about these organizations at www.seedsavers.org, and www.seeds.ca. Besides being a member of SSE, and SODC. I have contact and enjoy collecting, and trading beans with other organizations, and gardeners around the world.
Bean Pages A Through Z......................................................
On the various bean pages A through Z you will find 336 photos of various varieties of beans that are in this collection. There are very short descriptions, and sometimes little bits of history on some of them. Many of these beans were garden grown varieties, and some date as far back as the early 17 and 1800s. Some of these varieties which have excellent natural disease resistance became the basis of breeding newer more modern cultivars grown in the 20th century, and beyond. Some of these older commercial varieties are still sold by many seed companies today. Most others varieties known as heirlooms are being kept alive, and passed on by average everyday gardeners generation after generation. Who knows what histories and stories might be behind them.

Hope you will enjoy all the photos of the bean seeds. It is amazing the variety of colors, and patterns you will find among them. When I hold a bunch of different bean seeds in my hand it's just like holding a miniature flower garden. I'm also holding an amazing amount of history that goes all the way back to when the native people of the western hemisphere first began cultivating the bean. The discovery of new beans never seems to end, and with new varieties discovered, they never cease to amaze me.
The Outcrosses......................................................................
On the outcrosses pages you find photos of 100 outcrossed beans that have been discovered in my gardens since 2012. Seed of these are not available as they are not stable and will not grow with consistent characteristics. Some years of testing and growing them in the future may prove them to be stable at which time they will eventually be offered on the regular pages A-Z..
Blue Jay......................................................................................
On the Blue Jay page you will find the story about my very first stablized bean cross discovery. However within a week I would discover what eventually became Kishwaukee Yellow and Kishwaukee Green. I devote an entire page to Blue Jay because the bean was not only my first cross discovery, but it has developed the most spactacular and interesting life's journey of it's own of all my bean outcrosses. I was so excited to find that this bean is still around enjoying life in the warm breezes of summmer, and has become so well accepted and enjoyed by so many gardeners. I'll tell you my side of the Blue Jay story. Then you can read the articles emailed to me all about where Blue Jay has been living since I last let go of my sweet child of the sun.
Photo Album...................................................................................
The photo album page is a potpourri of some of my favorite gardening photos such as they are. Most of the photos will be of more recent vintage of things that I have grown in my gardens. It is an extra little fun thing for me to do.
Seed Samples Can Be Had From This Collection......................................
I do fill requests for seed samples of the varieties in this collection from the bean pages marked A-Ca, Ca-Gl, Go-Li, Li-Pa, Pa-Sc and Se-Z. Beans are not sold from the Outcrosses pages. My shippping period is from April 1st each year until December 15th.
My Contact email address is found in the footer of this websites pages.
(1.) Email me using this address and let me know what you would like. Also let me know what your shipping address is.
(2.) After you decide how you will make payment. Check, Cash, Paypal, or money order (drawn on a U.S. bank).
(3.) I can make up your package of beans and mail it to you using United States Postal Service.
Shipping information you would probably like to know. One to three $3.00 or $6.00 packet sizes a shipping fee of $4.00 will be added. Four packets of beans or more shipping is free. Outside the U.S.A. the cost of postage will be added to your total for beans.
$6.00 packet sizes are 50 seeds (somtimes more) for Bush and semi-runner varieties and 35 seeds (sometimes more) for pole varieties. Large seeded beans do contain less seed numbers in a packet. If the packet size does not appear under the varieties name the packet will automatically be a $6.00 size. For $3.00 packet sizes the amount of seed in the packet is under the photo of the variety. It varies with the size of seed.
Something to consider about the beans you see on these pages. They are rare beans. You will hardly find them in the seed catalogs of major seed companies. Sometimes found only in small numbers on very small heritage seed companies that are often found only by happen chance on the internet. Their seed is not available by the pound. Their lives hang on by mere grams and ounces. They are the survivors of the great loss of varieties that has occurred from the late 19th century to the present. When 95% of what was once available disappeared, and took it's genetic code with it.
I do not do volume discounts. My seed samples are fairly generous, and not expensive for as rare as these varieties are. The funds I receive covers but some my costs of growing and harvesting them. Every seed is hand planted, hand harvested and hand shelled. I'm happy if you want them. To grow them, to possibly share them with others, and to give them the stewardship they deserve. They are worthy of their lives. Truely a treasure and a gift from the past.
Beans A-Ce on the next page